Companies in Córdoba taking action towards corruption prevention
29.08.2017
Córdoba, Argentina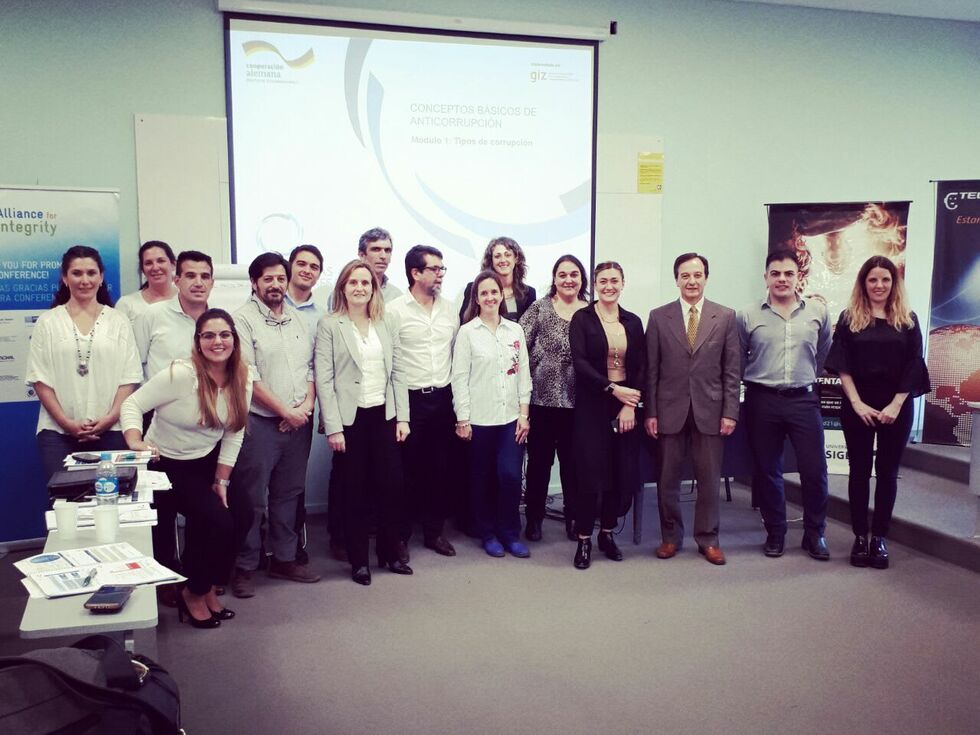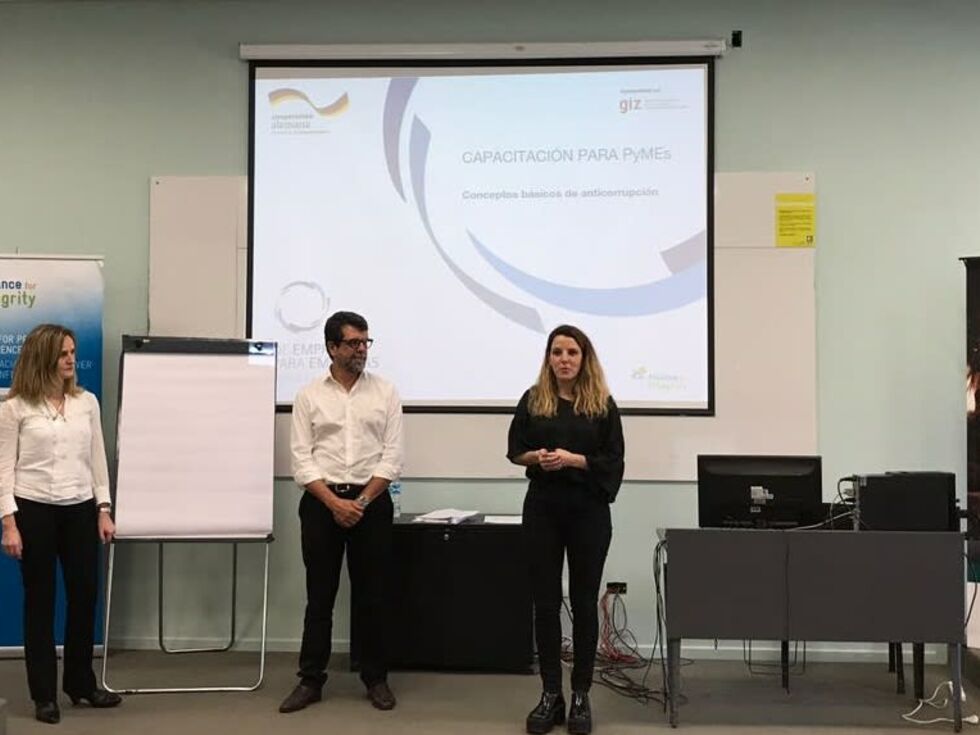 Once again, the corruption prevention training "De Empresas Para Empresas" (DEPE) was held in Argentina's countryside. Alliance for Integrity in cooperation with the Global Compact Network Argentina organised this training in Cordoba. The training session was supported by the Universidad Siglo 21 and sponsored by the companies Holcim and Telemercado.
On Monday, Mariana Regueira from the AHK Argentina, the local implementation partner of the Alliance for Integrity in Argentina, welcomed the participants and provided an overview of the activities of the Alliance for Integrity in the country. The training was delivered by María Volentiera, responsible for Governance, Risk & Compliance at Volkswagen Argentina S.A., and Claudio Moreno, Chief of Corporate Social Responsibility at Transportadora de Gas del Norte S.A.

The training aimed to raise awareness on the benefits of ethical business practice, refuting common excuses for fraudulent actions and offering practical tools to prevent corruption within the companies and when it comes to third parties. Moreover, the effectivity of collective actions as a concrete and conjunct measure to enhance integrity in the different sectors was emphasised.
Furthermore, at the end of the training, the participants received additional material and gained access to the Support Desk, through which they will be assisted in the implementation of their own integrity programme.