Alliance for Integrity participates in Workshop organised by UNODC in Bangkok
16.08.2016
Bangkok, Thailand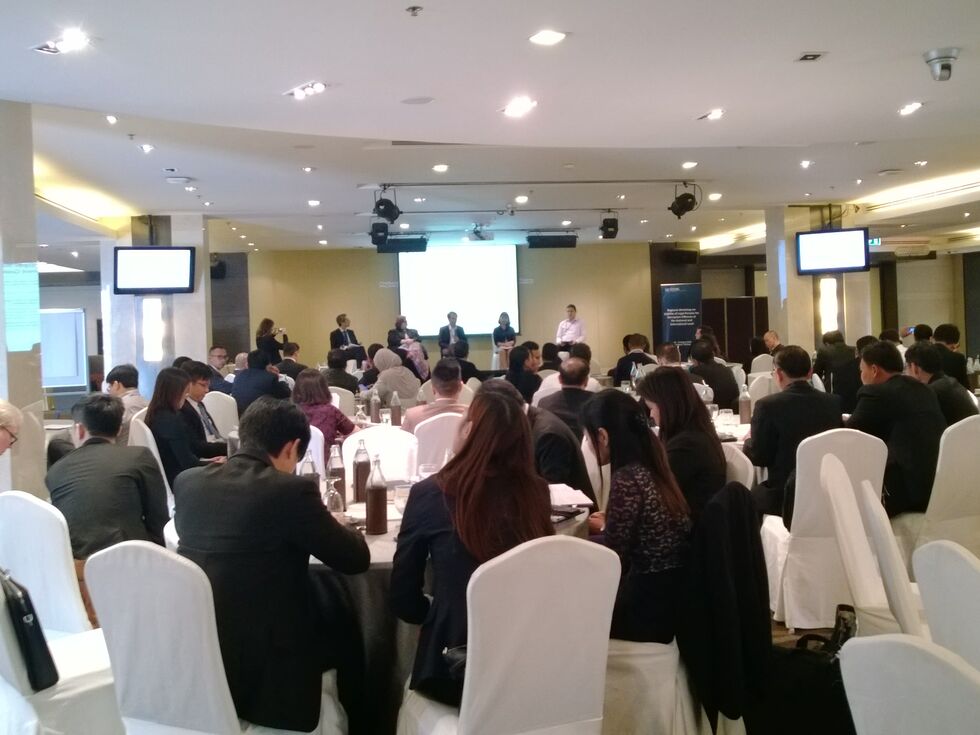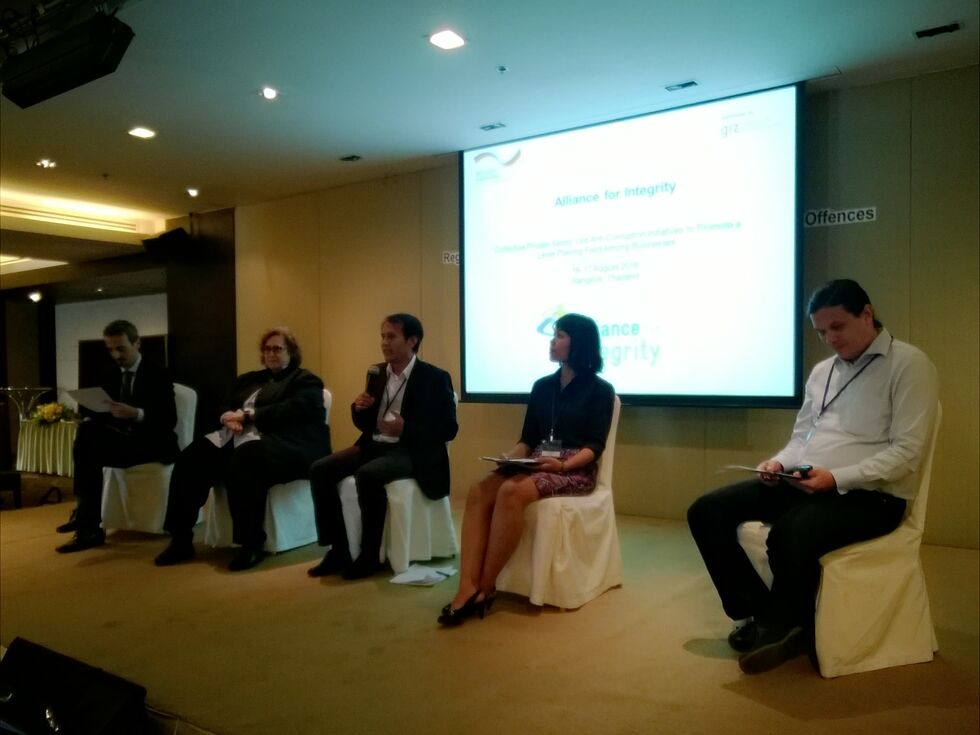 The Alliance for Integrity was invited by the United Nations Office on Drugs and Crime (UNODC) to take part in their Regional Workshop on Liability of Legal Persons for Corruption Offences at the National and International Level in Bangkok, Thailand.The workshop was attended by around 50 people from law enforcement agencies of ASEAN member countries and Timor Leste, company representatives as well as representatives of international organisations.

During a session on private-sector-led anti-corruption Initiatives to promote a level playing field among businesses which presented speakers from MNCs and CSOs, Barliana Amin, Network Manager Indonesia, Alliance for Integrity introduced the Alliance for Integrity as independent business driven multi-stakeholder initiative, its aims and global engagements.
He emphasised the importance of collective actions on business integrity and anti-corruption amongst the businesses, their partners and relevant actors in the economic system and shared the Alliance for Integrity's approach towards working with businesses on the issue of business compliance and anti-corruption. He also informed the audience on upcoming global engagements of the Alliance for Integrity such as concept partner to the B20 Working Group on Anti-Corruption & Responsible Business Conduct starting in September 2016.

Others panelist were Jerry Bernas, Program Director, ASEAN Corporate Responsibility Network (ACN), Jeanette Estes, ASEAN Compliance Chief, General Electric and Whichita Boonprom, Medical Affairs and Compliance Officer, Merck Thailand.

©Photos: UNODC