PROMOTING TRANSPARENCY AND STRENGTHENING COMPLIANCE CAPACITIES OF FEMALE ENTERPRENEURS IN BANDUNG
16.06.2017
Bandung, Indonesia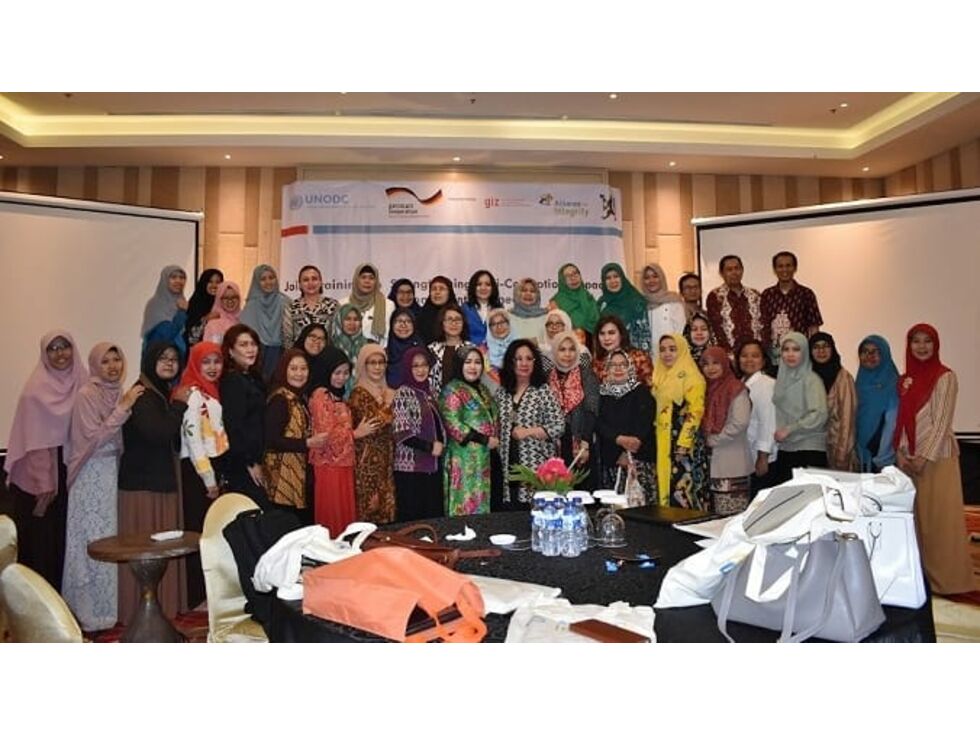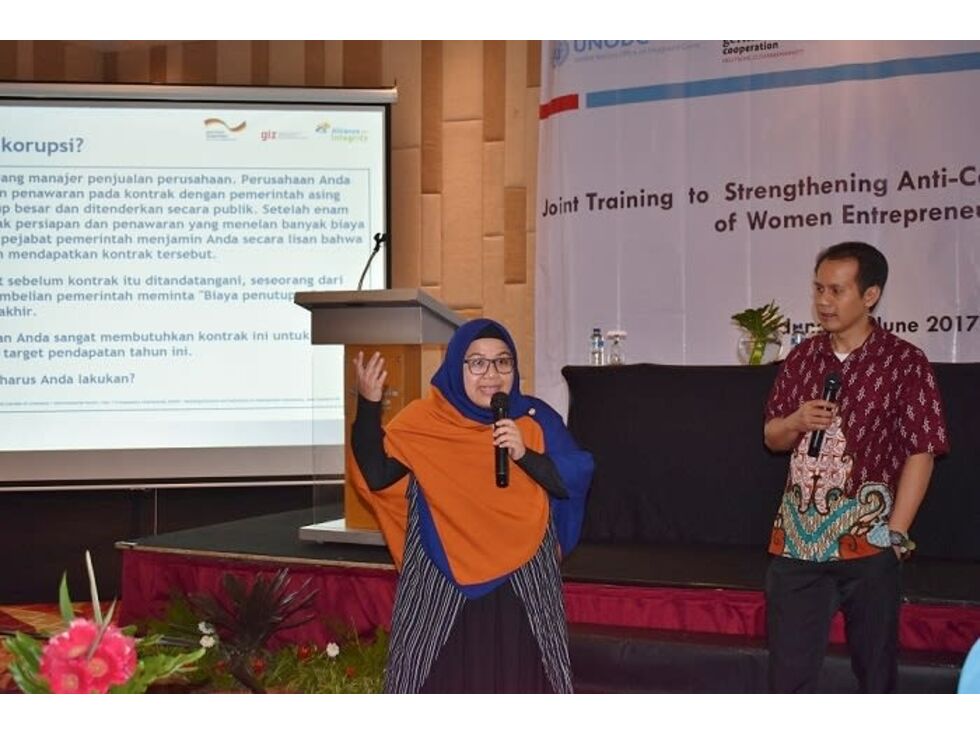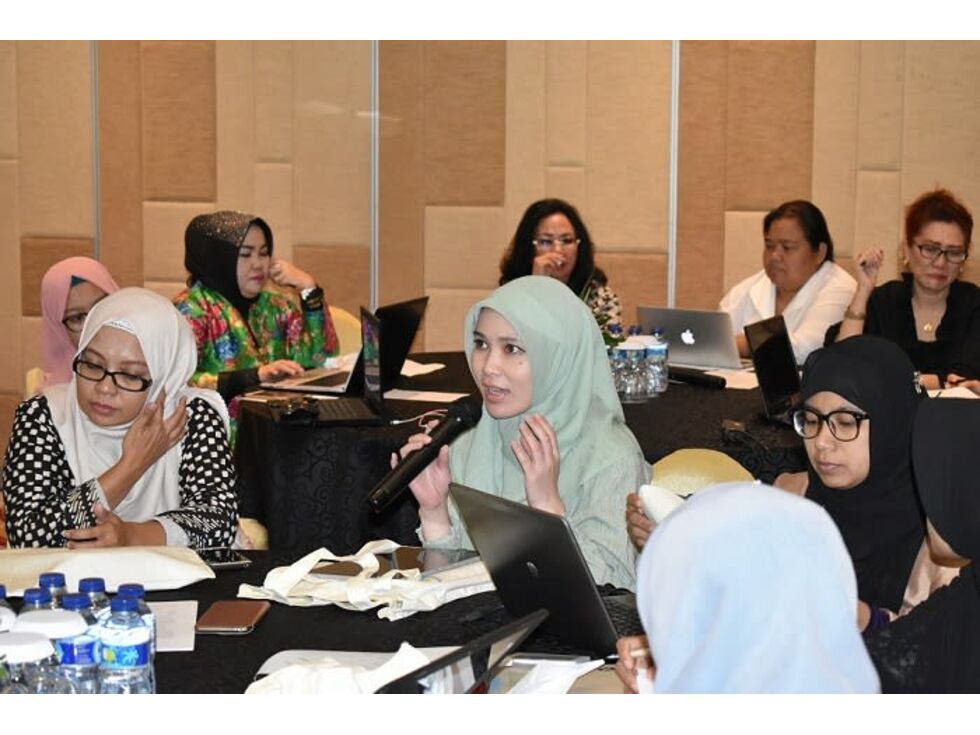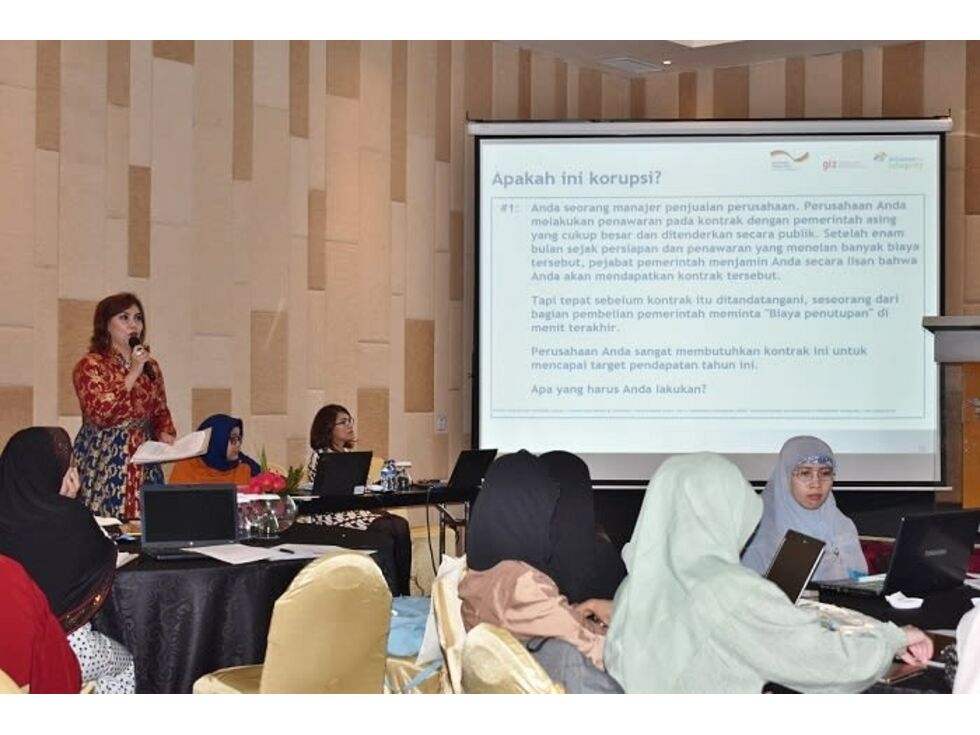 On 16 June 2017, the Alliance for Integrity in cooperation with the United Nations Office on Drugs and Crime (UNODC) in Indonesia jointly organised an anti-corruption training activity for women-owned SMEs and female professionals in the City of Bandung, West Java. The training aimed at promoting and strengthening corporate integrity at the sub-national level and especially strengthening compliance capacities of women entrepreneurs, who in today's business environment may face different challenges in terms of gender and corruption than their male peers.

In the morning session, Rizki Indrawansyah, Programme Officer at UNODC briefed the participants on the United Nations Convention Against Corruption (UNCAC) and later held an interactive session and guided the participants through its e-learning tool on anti-corruption for the private sector, which aims to build up a basic understanding of daily situations at work which are prone to corruption. Afterwards, Rasamala Aritonang, Head of Regulatory Affairs of the Indonesian Corruption Eradication Commission (KPK) familiarized the participants with the topic of "Corporate Liability".


In the afternoon, the Alliance for Integrity delivered its "Dari Usaha Ke Usaha (DUKU)" training programme and provided the companies with practical knowledge on different types of corruption and measures how to counter corruption within the organisation. The trainers emphasised the importance of strengthening compliance and integrity for businesses even though there is no one-size-fits-all model. This applies especially to SMEs that can use compliance to gain competitive advantage in today's business environment. The training activity was conducted by Miranda Andamsari, Compliance Officer, Merck Group Indonesia, Nunki Juniarti, Managing Director, PT Aria Prima Enterprise, and Ranny Fathia, Compliance Associate, PT Siemens Indonesia who shared their experiences with the 41 female entrepreneurs from the City of Bandung, the nearby region, and Jakarta.