Series of Compliance Trainings "Vyapar Se Vyapar Ko" in India
15.09.2017
Bangalore, India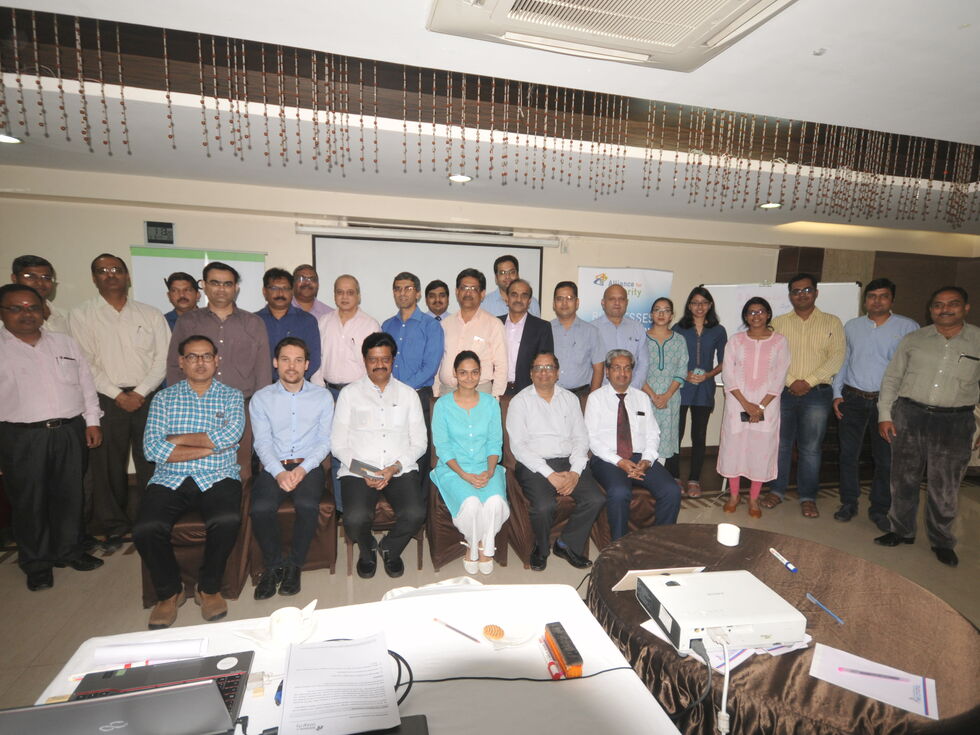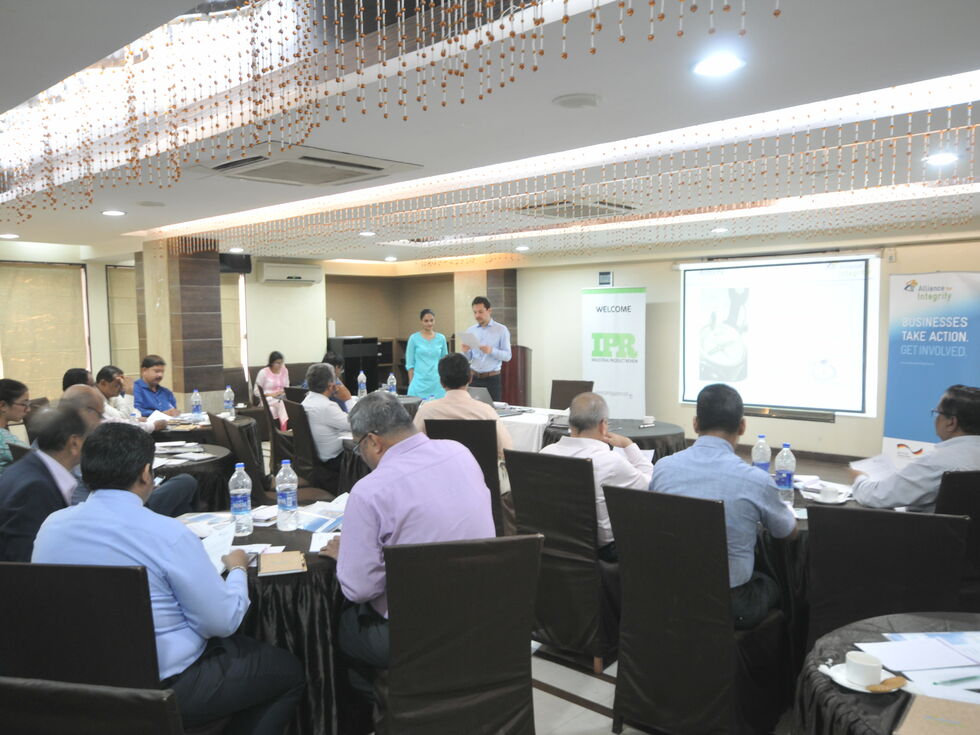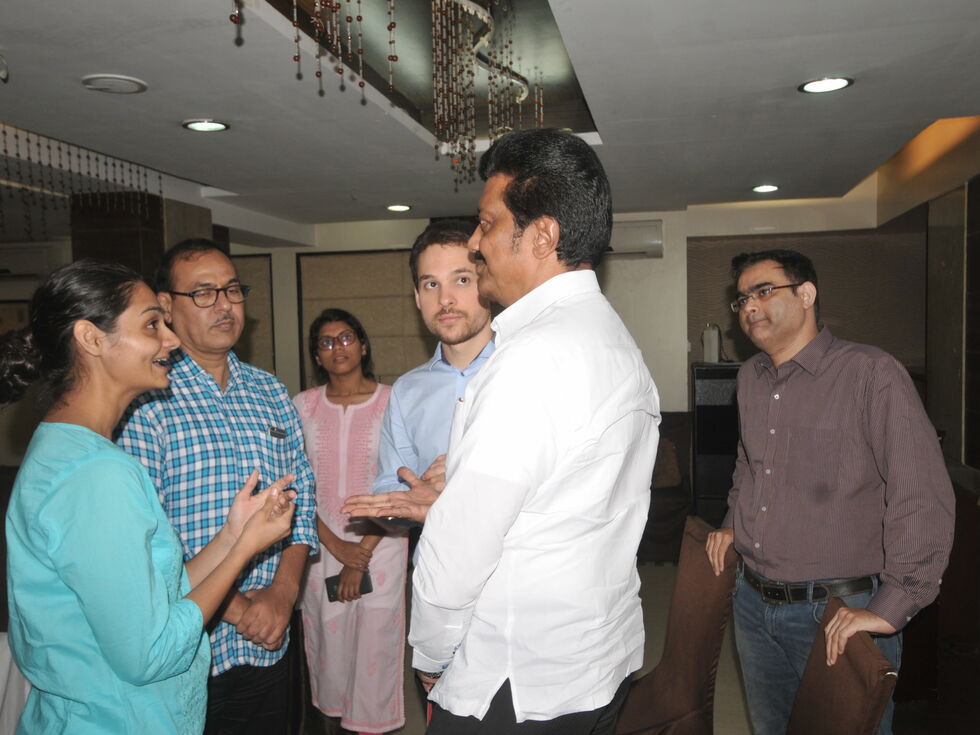 The Alliance for Integrity in cooperation with SAP India organised a series of compliance trainings "Vyapar Se Vyapar Ko" for supply chain companies from 12th September, 2017 until 15th September, 2017 in Bangalore at the SAP office. The trainings are part of the joint endeavour between Alliance for Integrity and SAP to work together with important stakeholders from the private sector to further the agenda of "Business Integrity and responsible corporate behaviour". Over seventy representatives from different businesses including, entrepreneurs, senior business managers and compliance officers participated in the trainings.

The trainings were held for different categories of suppliers. These included facilities management, marketing, third party and IT. The training curriculum was accordingly adapted to best suit the target audience in order to increase right allocation of and interest in the trainings. Additionally, a representative from the SAP senior management was invited on each day to deliver keynote addresses. For the very first training Mr. Mahesh Nayak, Chief Operating Officer, SAP Labs India addressed the participants on the importance of integrity and compliance.

Mr. Yogesh Goel, Director South Asia, Legal Compliance & Integrity Office, presented SAP policies and expected responsible business conduct, proactive communication and reporting mechanisms to the participated companies. This was followed by an overview about Alliance for Integrity initiative both regionally and globally by Mr. Florian Lair, Coordinator- Asia, and Ms. Nandini Sharma, Network Manager India.


Dr Rajesh Chitre, Chief Compliance Officer from Merck, and Mr. Dinesh Agrawal, Retd. General Manager of the National Thermal Power Corporation, were the designated trainers from the Alliance for Integrity for the four days training programme. Some of the many compliance topics discussed included, anti-corruption frameworks, concrete implementation measures and tools to set up effective compliance mechanisms. Several cases were studied to understand the different concepts and to provide practical approaches. Throughout the trainings it was emphasised that in the current business scenario, compliance and ethical business practices are not only a necessary legal requirement but also a competitive advantage. Mr. Lair shared international dilemmas and good practice examples with the participants.

The training programme is designed to strengthen compliance capacities of small and medium-sized enterprises (SME) in supply chains. The trainings focused more on adopting good practices and frameworks to prevent corruption, decreasing business risks, eliminating operational and management inefficiencies and gaining competitive advantage vis-à-vis their competitors and other stakeholders.

SAP SE is a founding member of the Alliance for Integrity. Mr. Christian Müller, Global Chief Compliance Officer, represents SAP SE in the Alliance for Integrity's Steering Committee, the initiative's supreme decision-making body. Mr. Yogesh Goel, Director South Asia of the Legal Compliance & Integrity Office represents the company at the country level in India. SAP SE is an active member of working groups and compliance trainings in India.