First two day training programme "Vyapar Se Vyapar Ko" in India
20.07.2016
New Delhi, India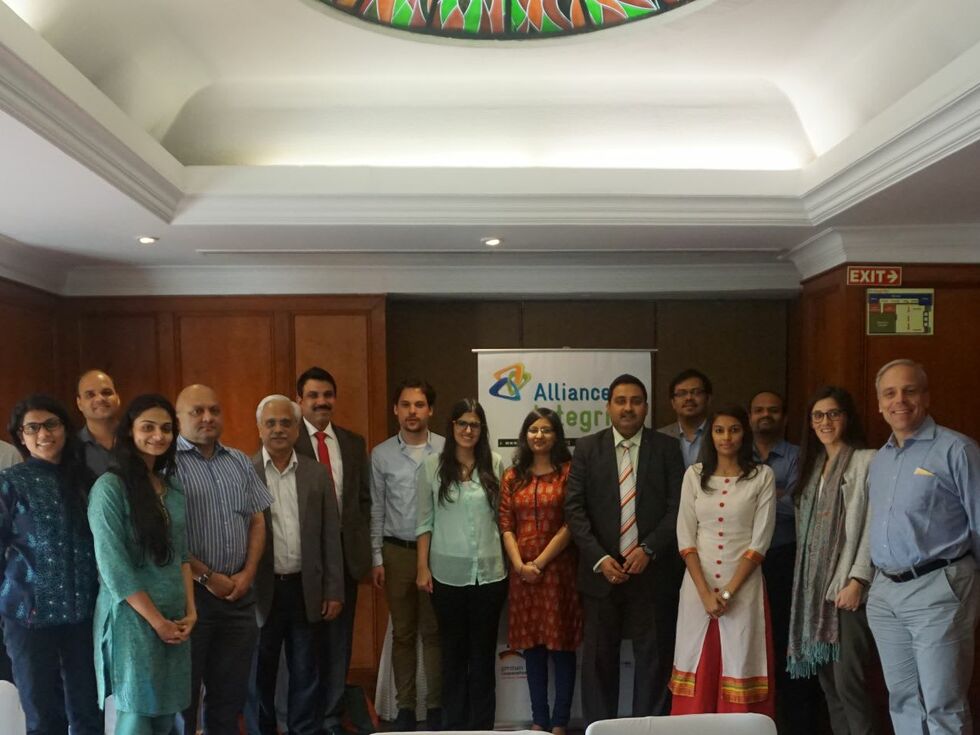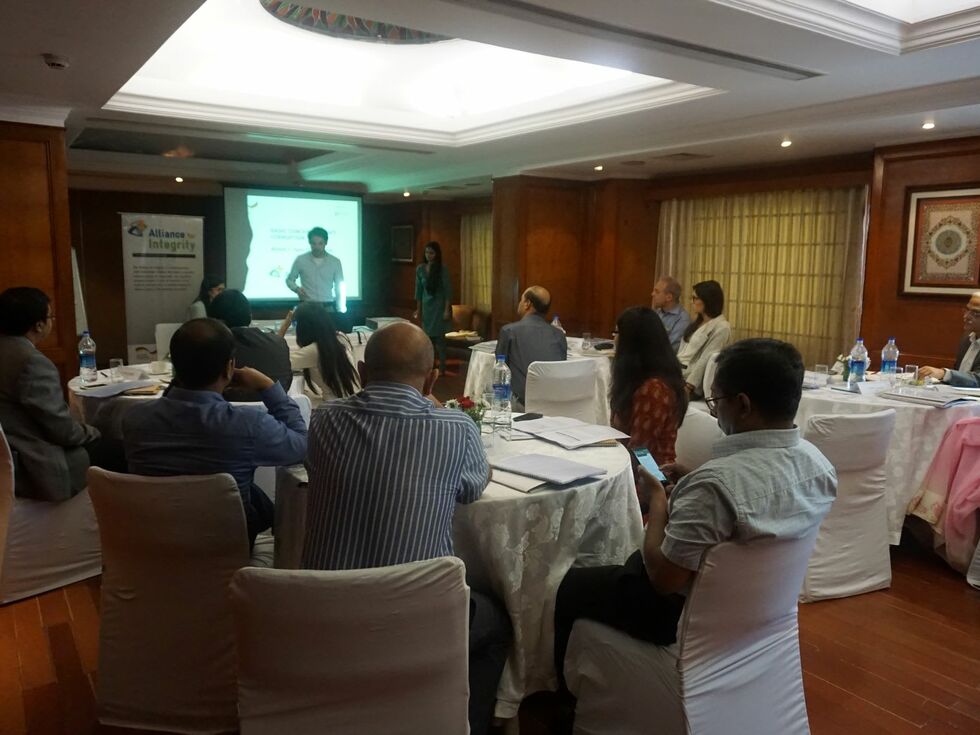 The Alliance for Integrity in India concluded its first two-day training programme "Vyapar Se Vyapar Ko" in New Delhi. The workshop was attended by representatives from businesses, chambers and other multiplier institutions. The first day of training was meant primarily for big businesses who were trained on delivering the Corruption Prevention training to mediumsized businesses. On the second day of the training programme, medium-sized businesses were invited to participate in the training. The pool of potential trainers from the first day were requested to observe and take-up specific topics from the module. International experts, Ms. Carolina Echevarria from Argentina and Mr. Florian Lair from Germany lead the trainings on both days.

The training, Vyapar Se Vyapar Ko, as the name suggests is based on peer-to-peer learning which encourages knowledge and good practice exchange among businesses to counter corruption. During the two - day training several scenarios and touch points for corruption were discussed and suitable responses to each deliberated on. Businesses (big and small), chambers and other institutions also talked about the business-case for fighting corruption and penalties that a business and an employee expose themselves to in case of non-compliance.
It was agreed by all that there is need to step up joint efforts to tackle this menace and the first step in this direction was to raise awareness and levels of information among relevant stakeholders.

As part of the capacity building initiative of the Alliance for Integrity, the training will be further refined with more local cases and delivered in collaboration with partner organisations, members and supporters.

Some of the participating organisations include Merck Limited, Mahindra Sanyo Special Steel Private Limited, Metro Cash & Carry India Private Limited, MAN Trucks India Private Limited, National Thermal Power Corporation, TUV Rheinland India Private Limited, SAP India, Indo-German Chamber of Commerce, Federation of Indian Chambers of Commerce & Industry, Quality Council of India, United Nations Global Compact India, Foundation of MSME Clusters, Paharpur Business Centre, Neetee Apparel Limited Liability Partnership, Cornell Overseas Private Limited, UL Quality Assurance Private Limited, CPC Analytics, Centre for Responsible Business.