TheIntegrityApp presented at first ever re:publica in Africa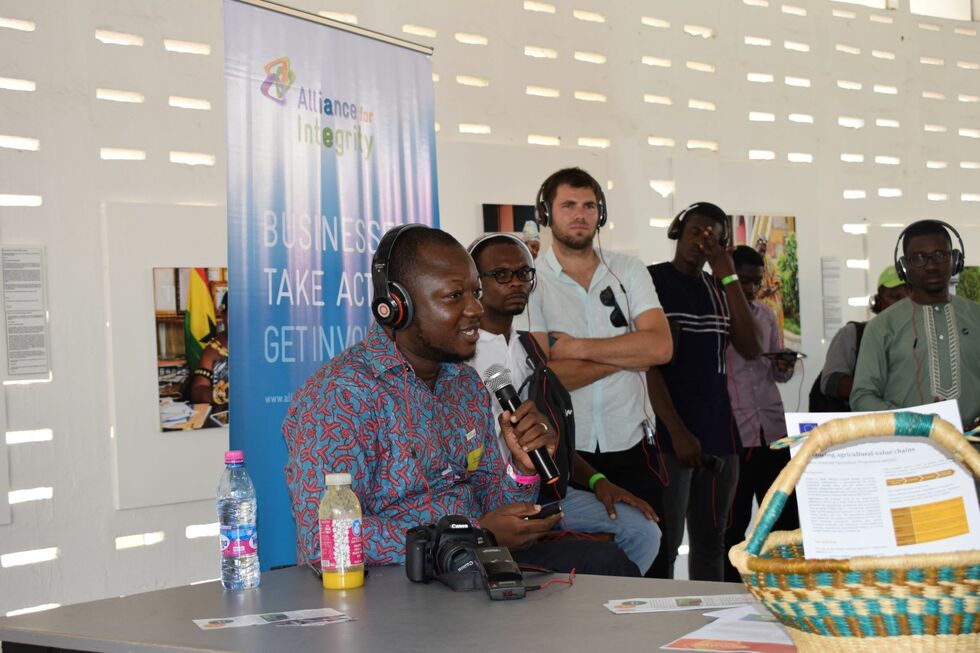 re:publica, Europe's largest conference on digitalisation, has been held for the first time in Africa: namely in Accra, Ghana, last December in cooperation with the German Federal Ministry for Economic Development and Cooperation (BMZ). The purpose of the digital festival was to strengthen communication on digitalisation between Africa and Germany.
re:publica Accra 2018 featured 110 hours of programmes in two days; 274 speakers of 32 nationalities; 123 volunteers; 76 press accreditations; 2000 participants and a surprise announcement of a second edition in 2019. Various tech-related topics in politics and society; media and journalism; arts and culture; science and education; and business and innovation were discussed during the two-day conference and exhibition.
Christoph Retzlaff, German Ambassador to Ghana; Alan Walsh, GIZ Ghana Country Director; Mohammed Adjei Sowah, Accra Mayor; and Oliver Boakye, Special Advisor at Ghana's Ministry of Environment, Science, Technology and Innovation (MESTI) all took part in the official opening of re:publica Accra 2018.

As part of the Tech for Good segment hosted by the BMZ, Raymond Ahiadorme, Network Manager Ghana of the Alliance for Integrity, introduced TheIntegrityApp at the German Cooperation booth and had an audience of about 30 entrepreneurs and business executives, who agreed to spread the word and introduce TheIntegrityApp to their peers.

The digital festival served as a platform to network with representatives from the digital community in Africa and Germany to learn from each other for economic development and for digitalisation in Africa.