Working Group on "Strengthening Integrity in SMEs" Held Its Third Meeting
29.11.2016
Sao Paulo, Brazil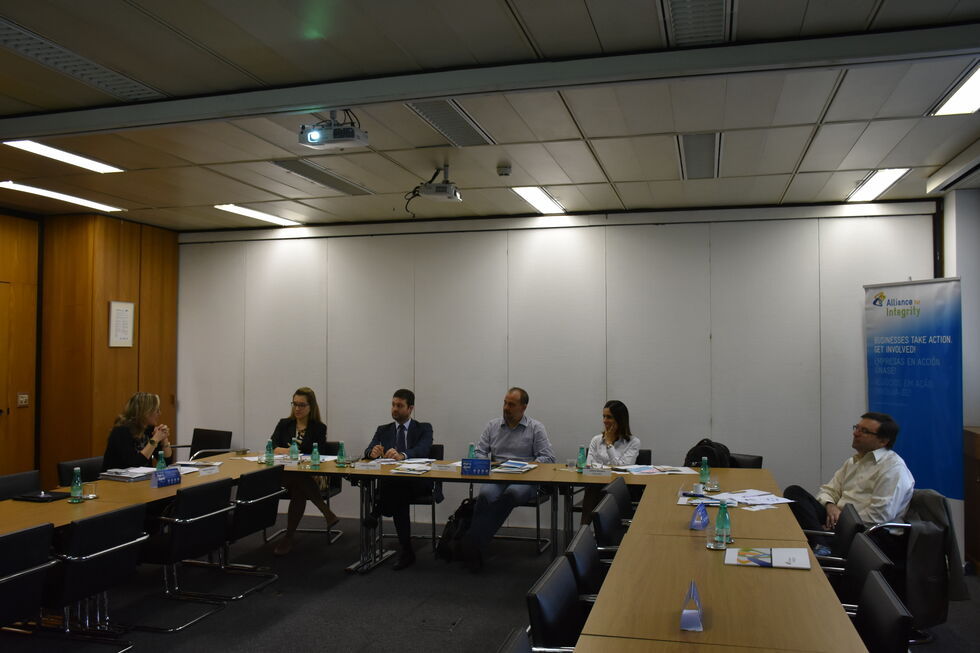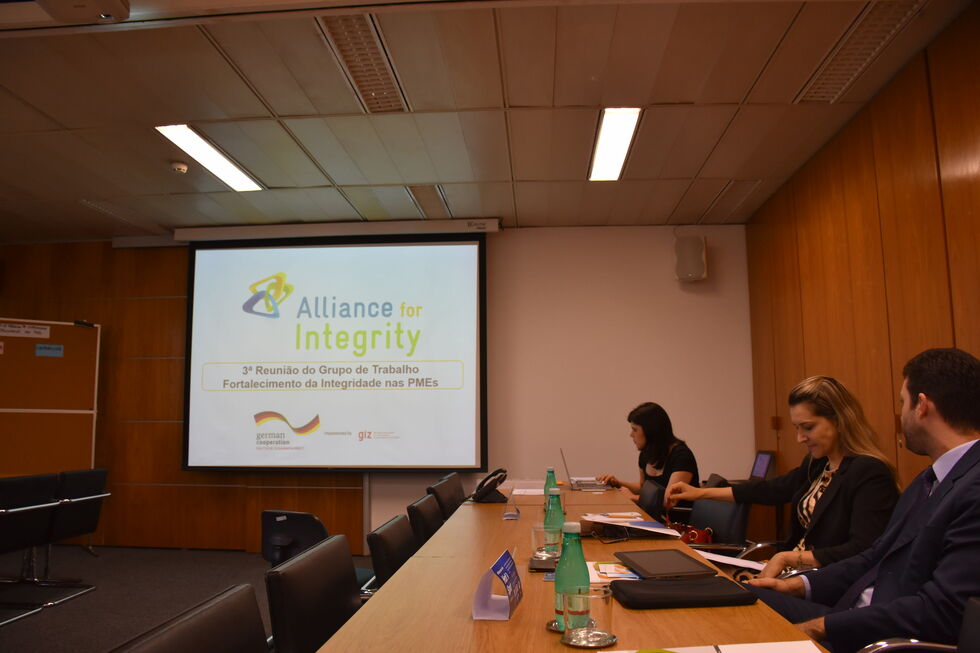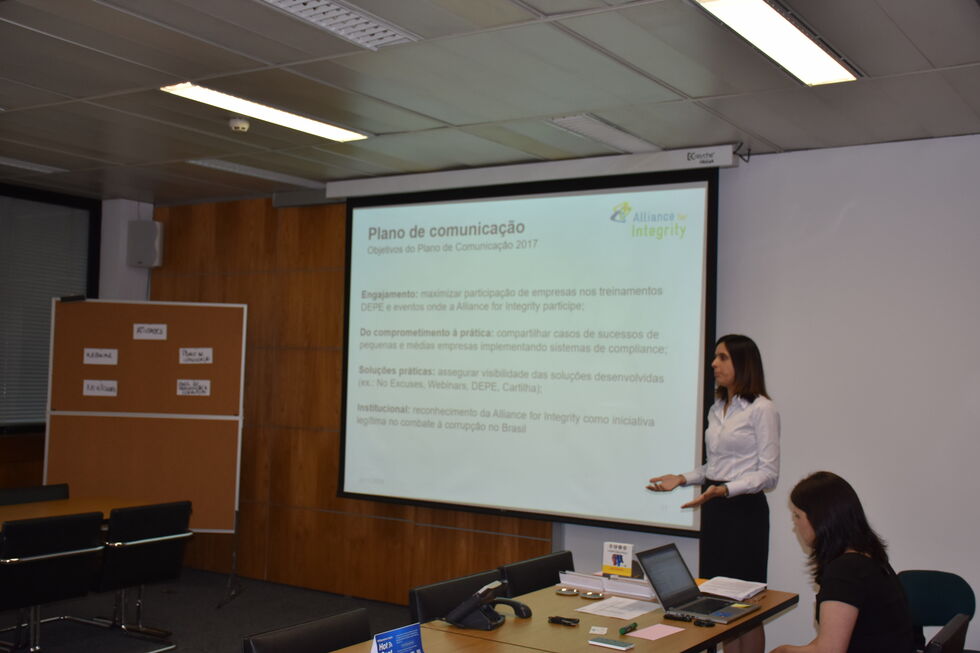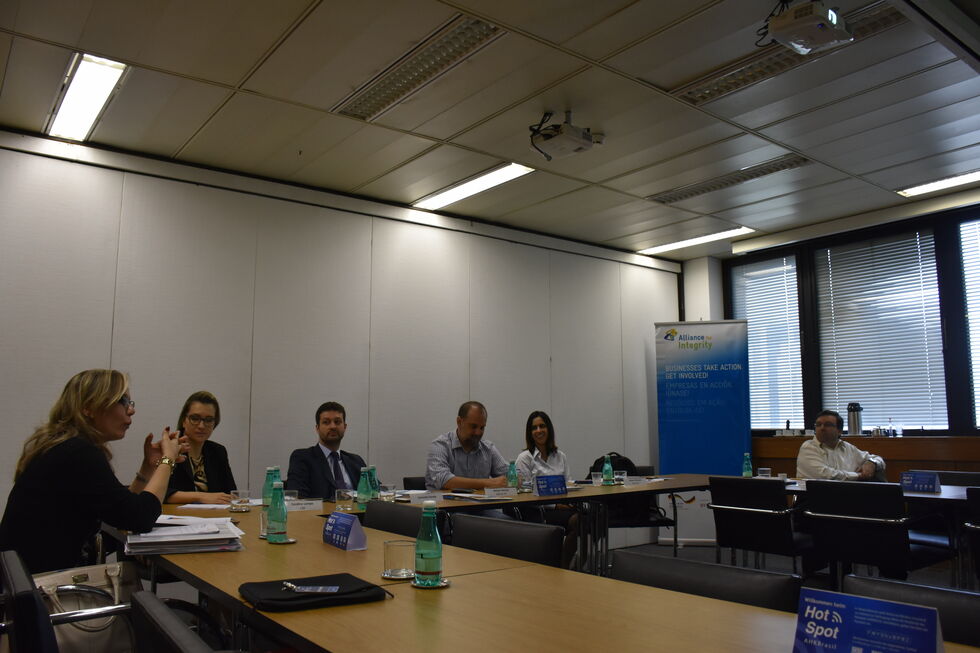 The Working Group on "Strengthening Integrity in SMEs" held its third meeting in São Paulo. At the beginning of the meeting the group discussed the expectations and planned activities for 2017 Afterwards, the Alliance for Integrity's Network Manager Brazil, Amanda Rocha, presented à summary of the Alliance for Integrity's Global Conference, which took place on 17 November in Buenos Aires At the meeting we had the personal testimony of speakers and participants who attended the Global Conference, also talking about the results and perspectives.. At the conference the "No eXcuses" guide that contains the 10 most frequently used excuses to "justify" corrupt behavior has been launched globally. The guide was adapted by a subgroup of the Working Group including representaives of Banco do Brasil, Instituto Ethos, and Mercedes-Benz.
The Working Group's two subgroups "Webinar" and "Communication Plan" provided an overview about their work. The "Webinar" group proposed a cycle of six sessions with bimonthly intervals to assist SMEs in the implementation phase of their compliance systems. 
The first session will focus on "Knowing Your Business", teaching in a practical and didactic way to carry out the business risk analysis so that the grey areas of the companies are identified. The second subgroup "Communication Plan" presented proposals to foster integrity in SMEs based on a simple language for broad access. The materials developed throughout the year, DEPE, No eXcuses, Compliance handbook, will gain spaces in social networks and media.

The Working Group then discussed details of the 2017 agenda, establishing the next activities and identifying new opportunities and practical actions. At this meeting, the new members of the working group were also welcomed: CNI and Staples. Currently, the group is composed of representatives of national and multinational companies; Public sector; International organisations and civil society: AHK São Paulo, Allianz, Banco do Brasil, CADE, CGU, Ethos Institute, GE, Givaudan Global Compact Network Brazil, Mercedes-Benz Brazil, Natura, Sebrae SP, Siemens Brazil, Transparency International and ThyssenKrupp.