Participation in the Foreign Labour Seminar of the Instituto Socio Cultura Brasil-Alemanha in Sao Paulo
23.09.2016
Sao Paulo, Brazil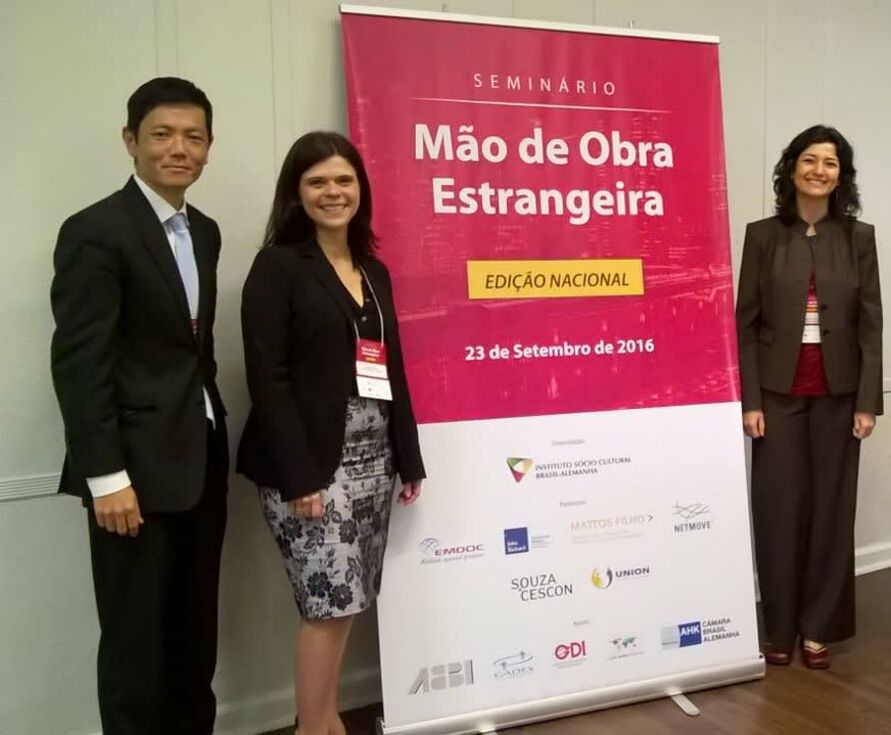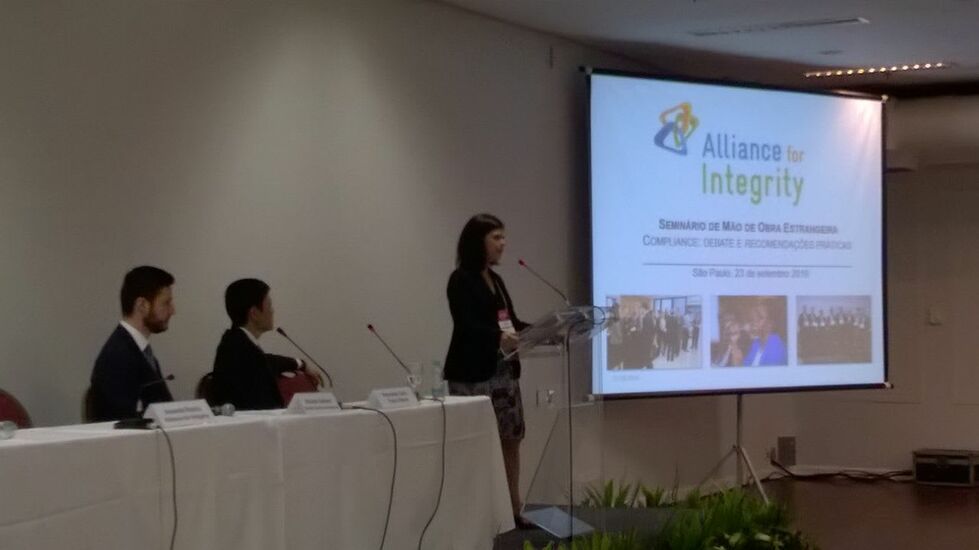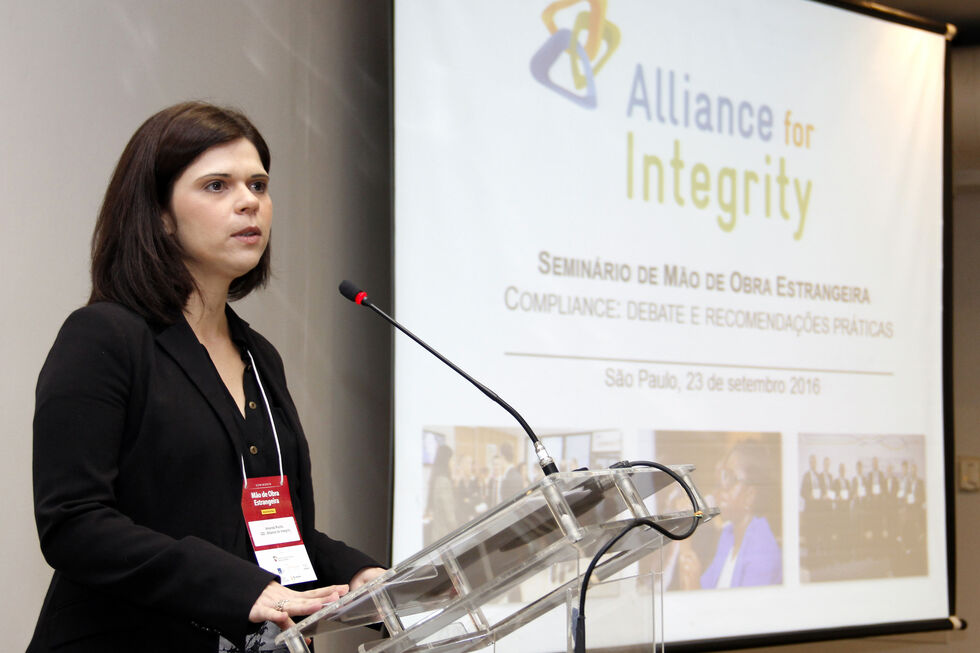 The Alliance for Integrity was invited by the Instituto Sócio Cultura Brasil Alemanha to participate in the Foreign Labor Seminar in the panel on "Compliance: debate and practical recommendations" in São Paulo, Brazil. The event was attended by over 120 participants. The welcoming speech was offered by Beatriz Carneiro, the Vice President of the Advisory Group of the Alliance for Integrity in Brazil and the Executive Secretary of the Global Compact Network Brazil.

The Network Manager of the Alliance for Integrity in Brazil, Amanda Rocha, introduced the audience into the initiative and provided an overview on its guidelines and operations at the domestic level. The initiative promotes the mutual understanding on the specific challenges in different contexts and countries, lessons learned examples of best practices; as well as recommendations for incorporating integrity measures within and among organisations.

The panel was joined by Reynaldo Goto, Compliance Director of Siemens in Brazil, Coordinator of the Working Group on Anti-Corruption of the Global Compact, and President of the Advisory Group of the Alliance for Integrity in Brazil. The Alliance for Integrity stressed on the importance of Collective Action towards strengthening integrity in the business environment and as a means of success in fighting back corruption.

Furthermore, Amanda Rocha informed about the upcoming events of the Alliance for Integrity at the regional and global level, among others the next two corruption prevention training activities in Porto Alegre, 6 October, and in Rio de Janeiro on 8 December as well as the Global Conference "From commitment to action – Application of integrity in practice. A B20 anti-corruption forum" taking place in Buenos Aires, Argentina on 17 November.