LAST INTEGRITY DEBATE IN 2017 ON PUBLIC-PRIVATE DIALOGUE
17.10.2017
Brasília, Brazil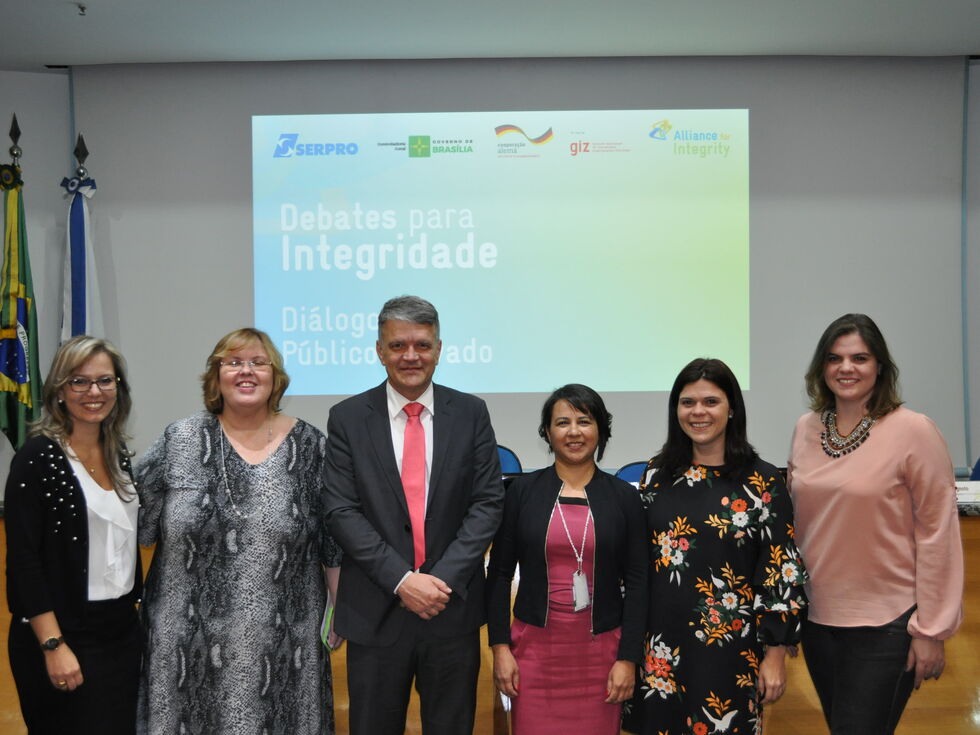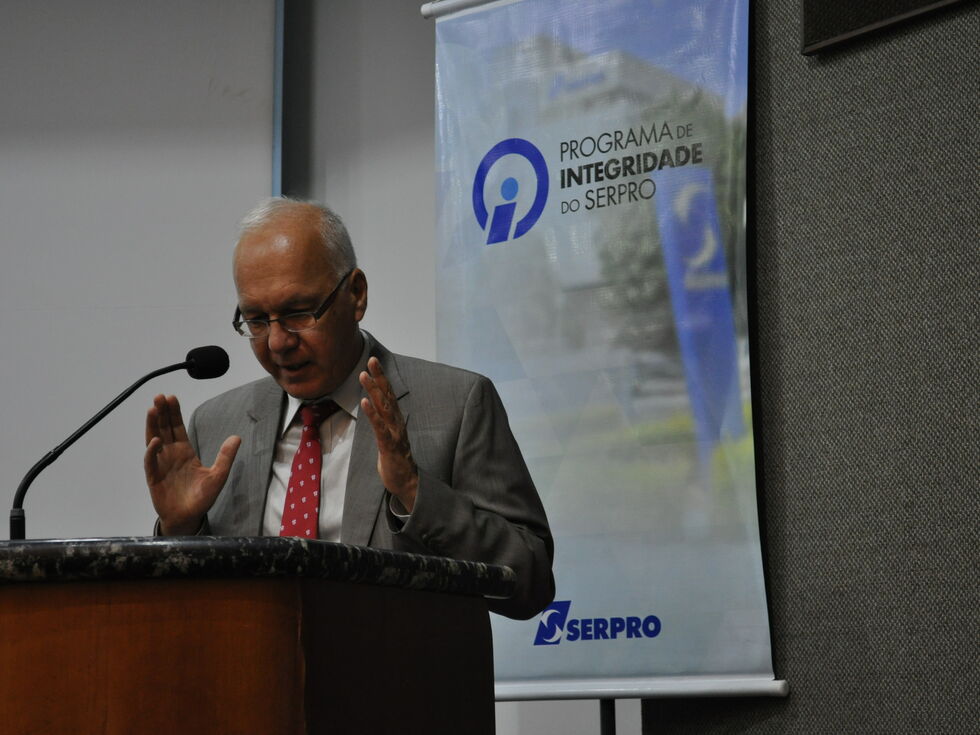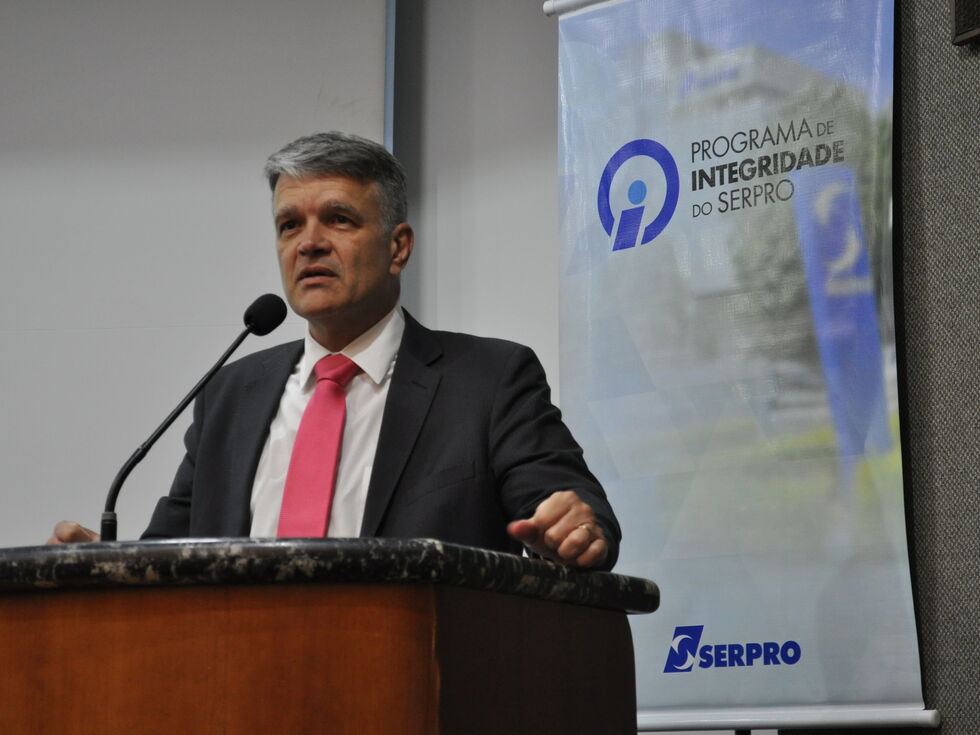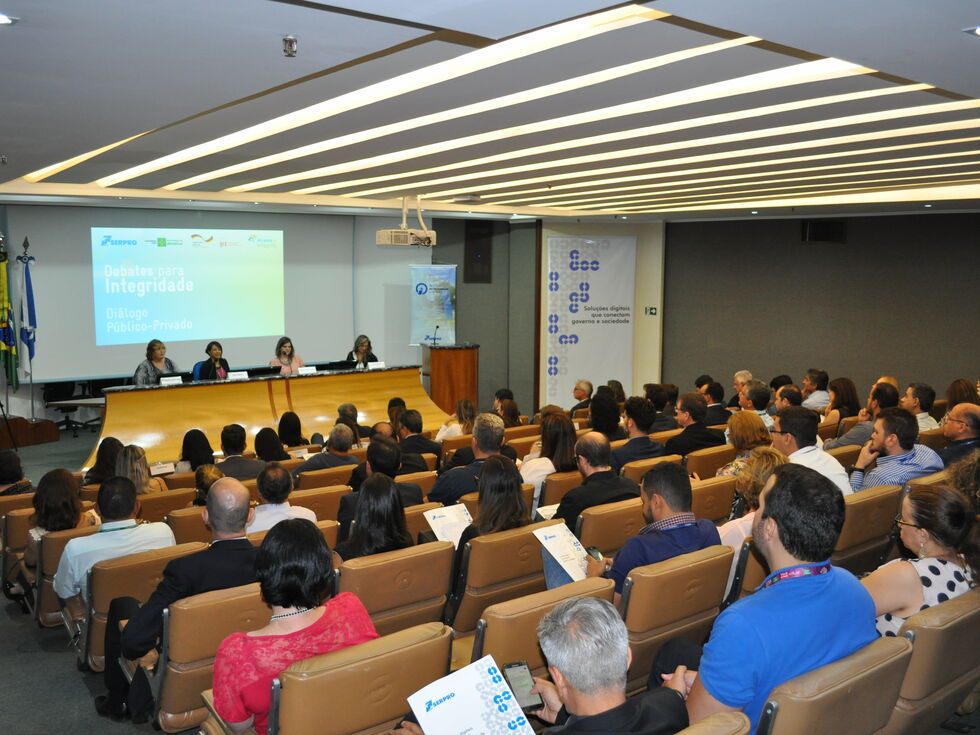 The Alliance for Integrity, in partnership with the General Comptroller of the Federal District (CGDF) and the Federal Data Processing Service (SERPRO), conducted the fourth and final Integrity Debate of 2017. Topic of this debate in Brasilia was Public-Private Dialogue. The Debate counted with the participation of the German Ambassador to Brazil, Dr. Georg Witschel, who welcomed the participants present and spoke about the importance of the Alliance for Integrity in the fight against corruption. Further welcome statements by Henrique Moraes Ziller, General Comptroller of the Federal District, Antônio de Pádua, SERPRO and Amanda Rocha, Network Manager Brazil at the Alliance for Integrity followed.
Women with high-level positions and great knowledge on the subject of integrity and its application in practice were invited as speakers to this event. The Debate featured Renata Figueiredo, Integrity Coordinator at CGU, Miriam Daise Calmon Scaggion, President of the Hemocentro Foundation of Brasilia and Marina Foltran Nicolosi, Compliance, Lawyer at CLG Duratex. The lively discussion was moderated by Roberta Codignoto, Head of Legal & Compliance Latam at Staples and DEPE trainer for the Alliance for Integrity's compliance training programme in Brazil.

The Debate promoted an exchange of experiences between the public and private sectors, addressing best practices and integrity measures for both sectors. The Debate also encourage the discussion for better engagement between the sectors, in order to improve integrity in the economic system. Closing the Debate, and seizing the opportunity to have a female only panel, the panelists spoke about the perception and importance of the role of women in promoting integrity in Brazil.

The Integrity Debate series started on 13 April 2017 at the event hosted by the German Embassy in Brazil and the Alliance for Integrity. The event, called Business Brunch, had about 50 high-level representatives from the Brazilian private and public sector, and civil society experts. After that, Integrity Debates were held in other regions on the following topics: Compliance and Integrity in Practice; The Commitment of Senior Management: The Way towards a Company with Integrity; and, Compliance as a Multisector Approach.

©Photos: General Comptroller of the Federal District (CGDF)