II INTERNATIONAL ANTI-CORRUPTION SEMINAR HELD IN CHILE
21.08.2018
Santiago de Chile, Chile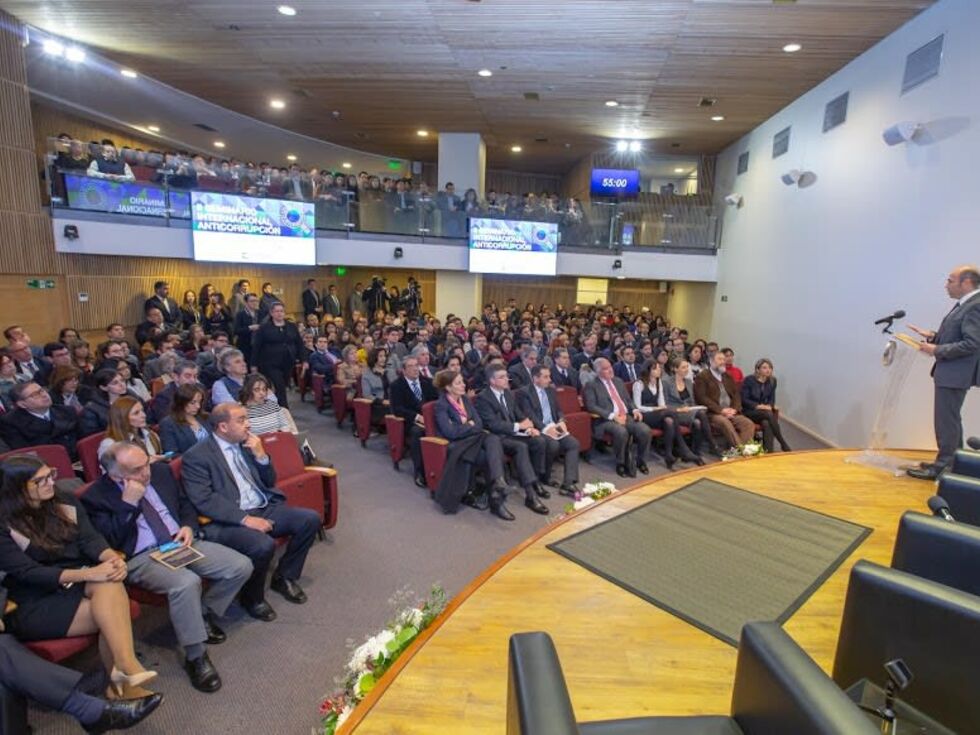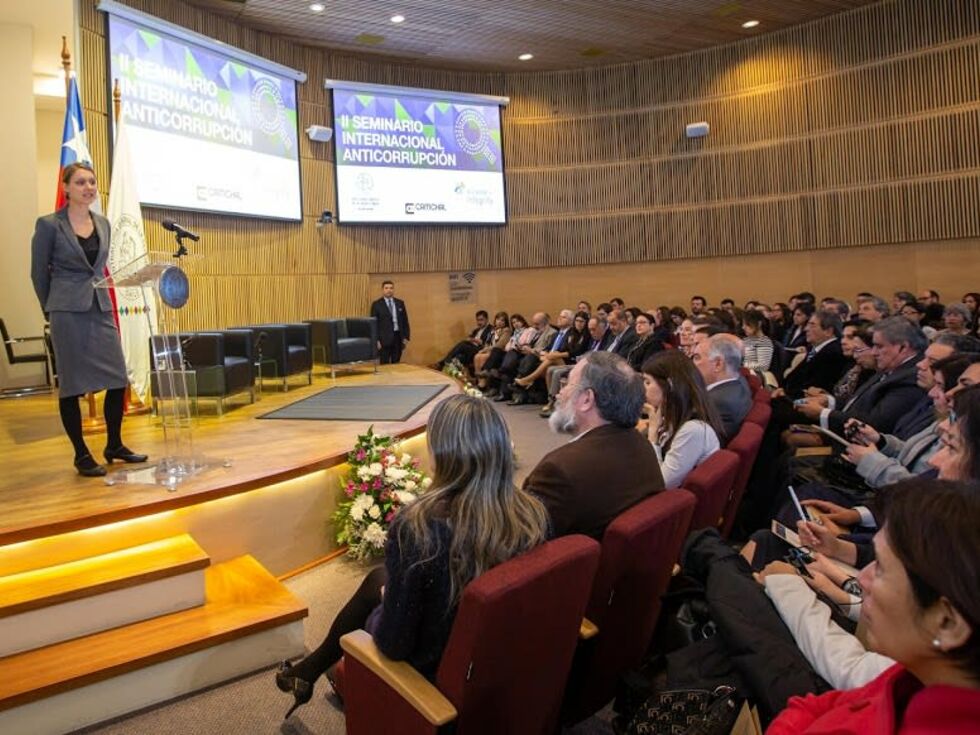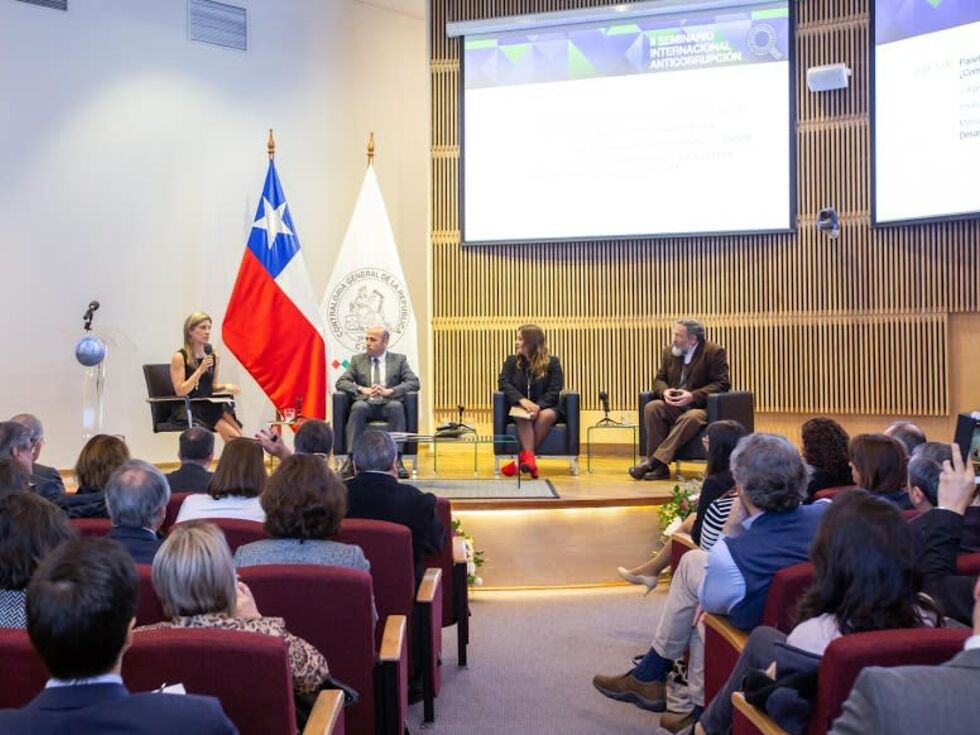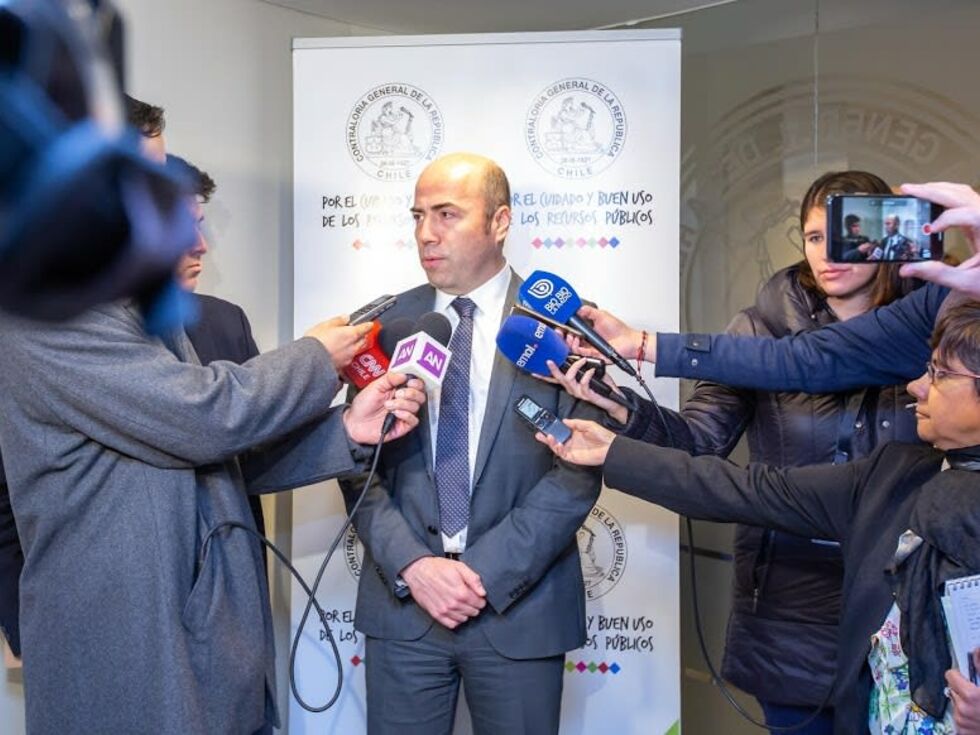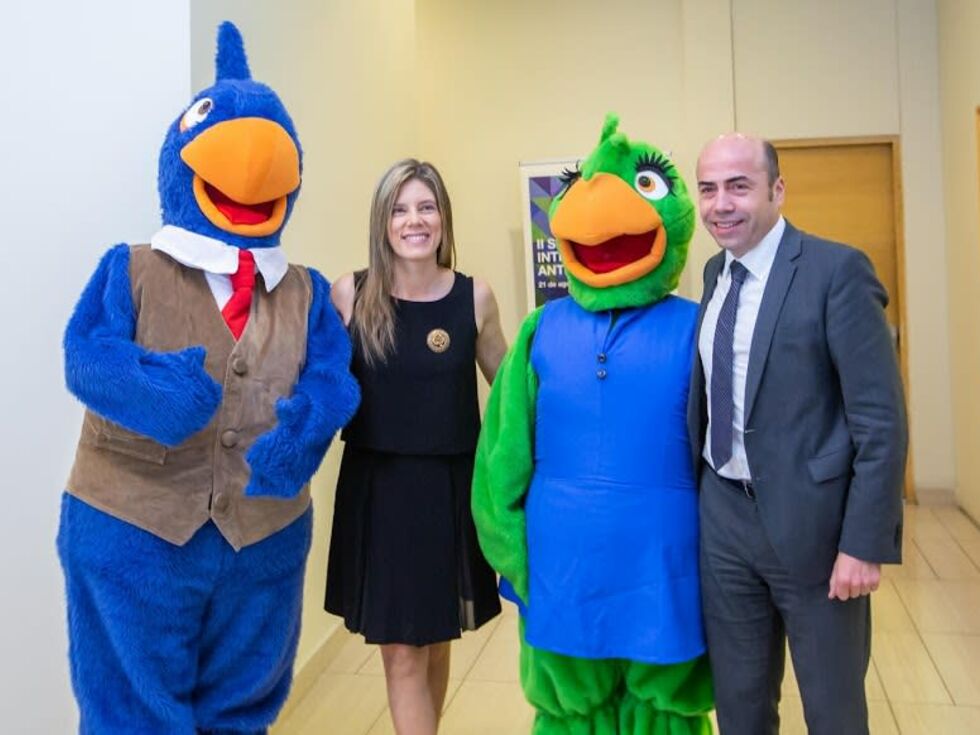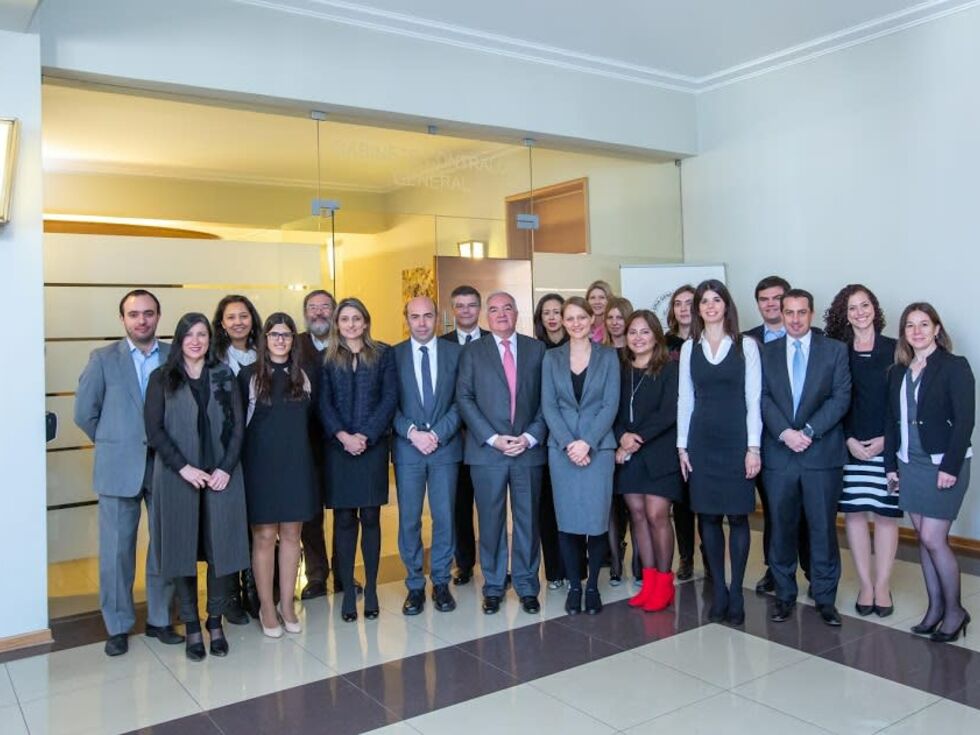 © Comptroller General of Chile
The Office of the Comptroller General of the Republic of Chile together with the Alliance for Integrity and the support of the German-Chilean Chamber of Industry and Commerce (CAMCHAL) held the 2nd International Anti-Corruption Seminar - "Oversight, training and collaboration to fight against corruption". The event aimed to highlight the importance of auditing, training and inter-institutional collaboration in the fight against corruption as a way to promote good practice in the public and private sectors as well as in civil society organisations.

More than 300 people from different Latin American countries attended the event which was inaugurated with a welcome speech by the Comptroller General of the Republic of Chile, Jorge Bermudez Soto, and the Deputy Director of the Alliance for Integrity, Claudia Lorek de Araujo. This was followed by a keynote speech on the topics of corruption prevention and integrity culture by Luciana Asper, Prosecutor of Justice in Brazil and Representative of the Brazilian National Strategy to Combat Corruption and Money Laundering (ENCCLA).

In the following opening panel: "How can Latin America face the fight against corruption?"., Jorge Bermudez Soto was joined by Manuel Glave, Principal Investigator, Development Analysis Group of Peru, and Silvina Coria, Global Head of Risk and Control at OLX. The speakers from different Latin American countries as well as different sectors had the opportunity to share their expertise and elaborate on specific challenges and opportunities they are facing in the fight against corruption.

Aiming to highlight how auditing can be a tool that allows companies to fight corruption, the Comptroller General of the Republic of Colombia, Edgardo Maya Villazón, discussed with Emilia Berazategui, Sherpa, C20, and Mariano Gojman, Regional Compliance Officer at Siemens in Chile.
Additional topics that were covered were training experiences to reduce corruption risks as well as how the establishment of alliances can help to counter corruption.

The seminar was the follow-up event to a joint conference held in Santiago de Chile in June 2017 on "International Anti-Corruption Conference on Public-Private Partnership" held in Cooperation with the Comptroller General's Office of the Republic of Chile . Both seminars were held in order to share good practice example related to compliance and anti-corruption as well as to highlight the relevance to reach a common goal in creating a better economic environment in Chile and the whole of Latina America.