Launch of 'De empresas para empresas' in Colombia
11.08.2015
Bogota, Colombia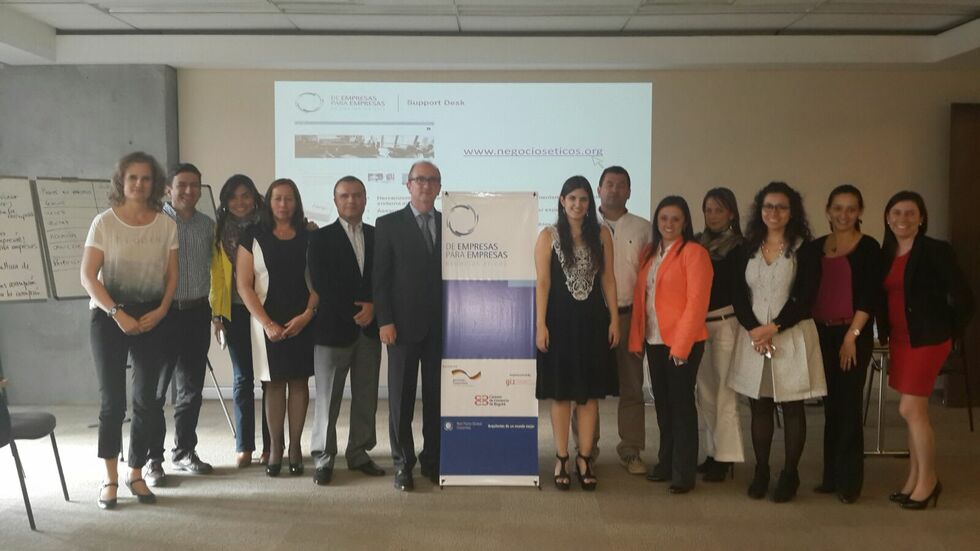 On August 11, 2015 the first 'De empresas para empresas' (DEPE) Train-the-Trainer workshop took place in Bogota, training 10 business representatives. On August 12, 18 representatives of small and medium sized enterprises (SME) and their value chains participated in a corruption prevention training. Both workshops were organised with help of the Colombian Global Compact Network and the Chamber of Commerce of Bogota. The local chapter of the United Nations Organisation on Drugs and Crime (UNODC) participated as an observer.

During the training the companies were able to share their experiences, learn from their peers and help to further adapt the programme to the Colombian context by giving feedback to the organisers. The training offered useful tools and methods to develop or strengthen compliance departments of these companies and restate their commitment to the fight against corruption.

The first workshops were given by Dorothea Garff and Carolina Echavarría of the German-Argentinean chamber of Industry and Commerce (AHK Argentina) who supported the development and implementation of the programme in Colombia.