Alliance for Integrity strengthens its presence in Chile
10.05.2018
Santiago de Chile, Chile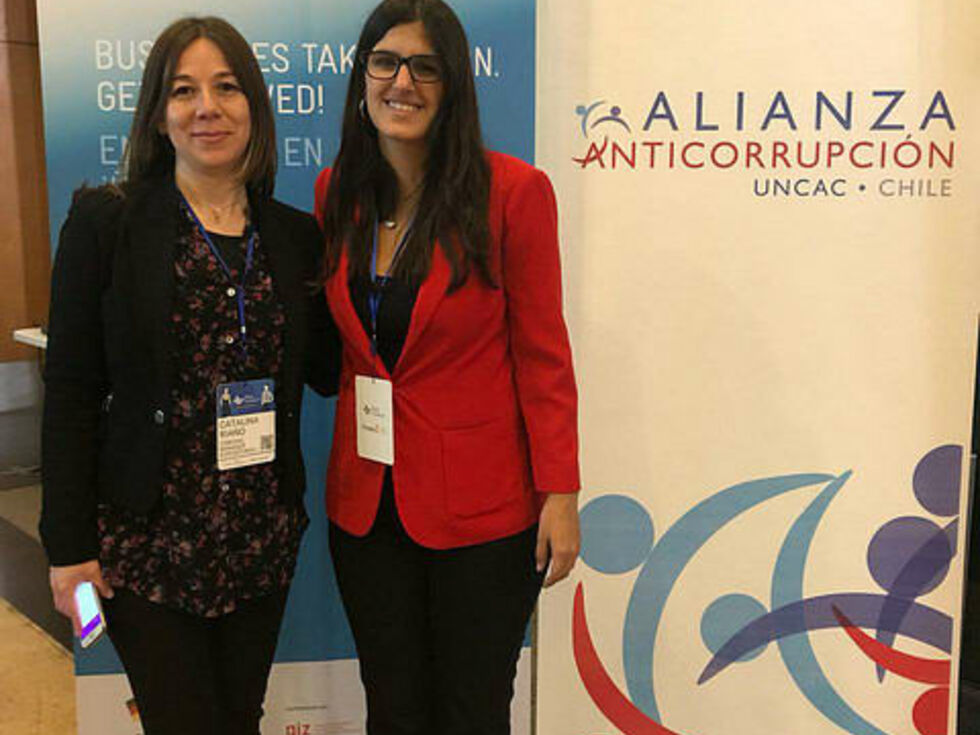 On 10 May the Alliance for Integrity participated at the ExpoFemer, a major multisectoral exposition of products and services produced in Chile, which has been named the country's most important encounter between Public and Private Market. Alliance for Integrity was present with an information booth presenting itself, its programmes and how to get involved. As part of the official programme, Carolina Echevarría held a 45-minute presentation for companies on the positive impacts of introducing an integrity programme. The exposition was visited by over 12,000 people.
In the afternoon, a meeting between the Alliance for Integrity, the General Comptroller's Office of the Republic of Chile and Chilean De Empresas Para Empresas (DEPE) trainers was organised in order to customise the content of the DEPE corruption prevention training for a planned training for state-owned enterprises in Santiago de Chile later this year.

These events were part of the Alliance for Integrity's commitment to strengthen business integrity and to build up a multi-stakeholder network in order to counteract corporate corruption in Chile.