Start of a Series of Corruption Prevention Training Sessions in Colombia
06.02.2018
Bogotá, Colombia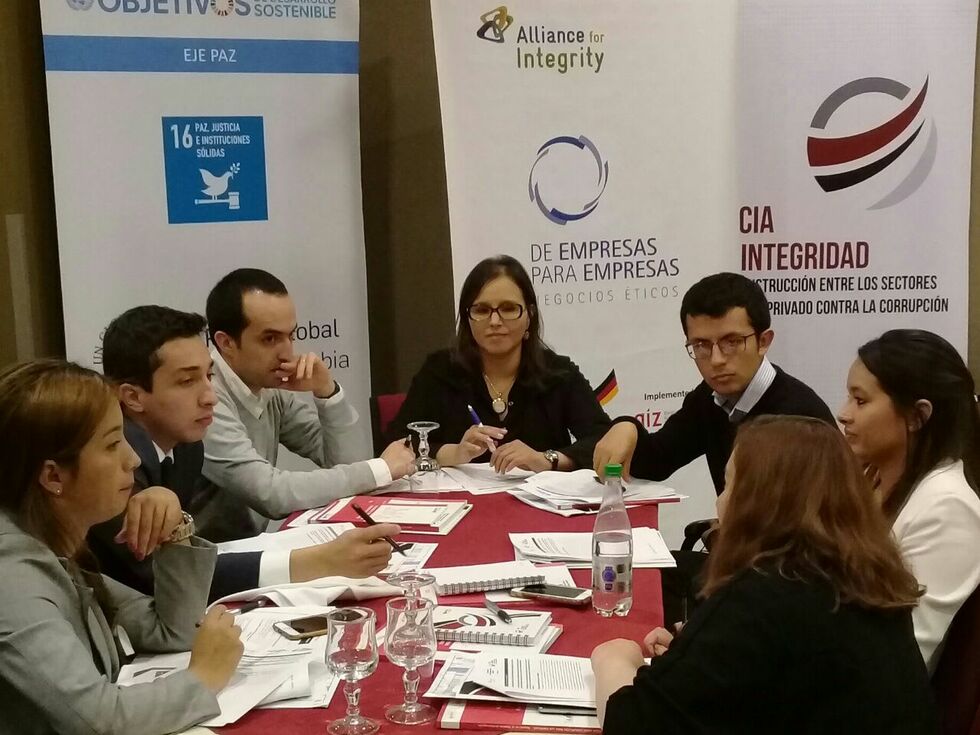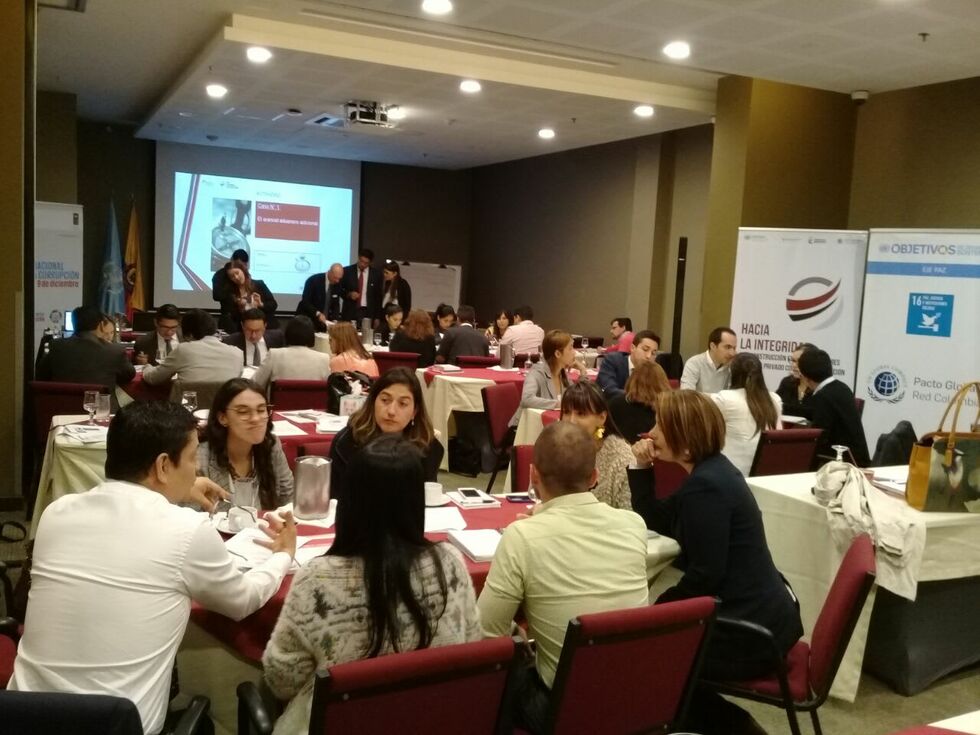 A De Empresas Para Empresas (DEPE) training programme was held in the City of Bogotá on 6 and 7 February. The training session was the first of a series of activities planned in cooperation with UNODC Colombia, the local programme "Hacia la Integridad", the Colombian Network of the United Nations Global Compact and the Alliance for Integrity.
The training methodology of DEPE consists of three phases: in a first step, representatives of large companies with established compliance management systems become trainers and, in a second step, support small and medium enterprises (SMEs) with little experience in counteracting corruption by transferring their knowledge and experiences in a physical training session. Companies obtain practical tools to solve problems related to corruption within their organisation in order to increase their competitiveness on the market. After the training sessions, an online support desk helps with questions regarding the implementation of compliance measures.

On Tuesday, 6 February, 35 trainers from 21 different organisations were trained, e.g. representatives from ANDI, the National Association of Industrialists, Avianca, Novartis and Telefónica, just to name a few. While on 7 Wednesday, Luis Olvera of Osram in Brazil and Pablo Miranda, Cluster Compliance Officer at Siemens Hispanic South America, trained 30 representatives of 17 small and medium enterprises in corruption prevention.
A Memorandum of Understanding (MoU) is to be signed by the before mentioned organisations is currently being prepared, which will aim to develop training modules for small and medium enterprises within Colombia to support them in developing and implementing effective systems to prevent corruption.