Business Brunch – How to implement business integrity measures? – Insights from Brazil
13.04.2017
Brasília, Brazil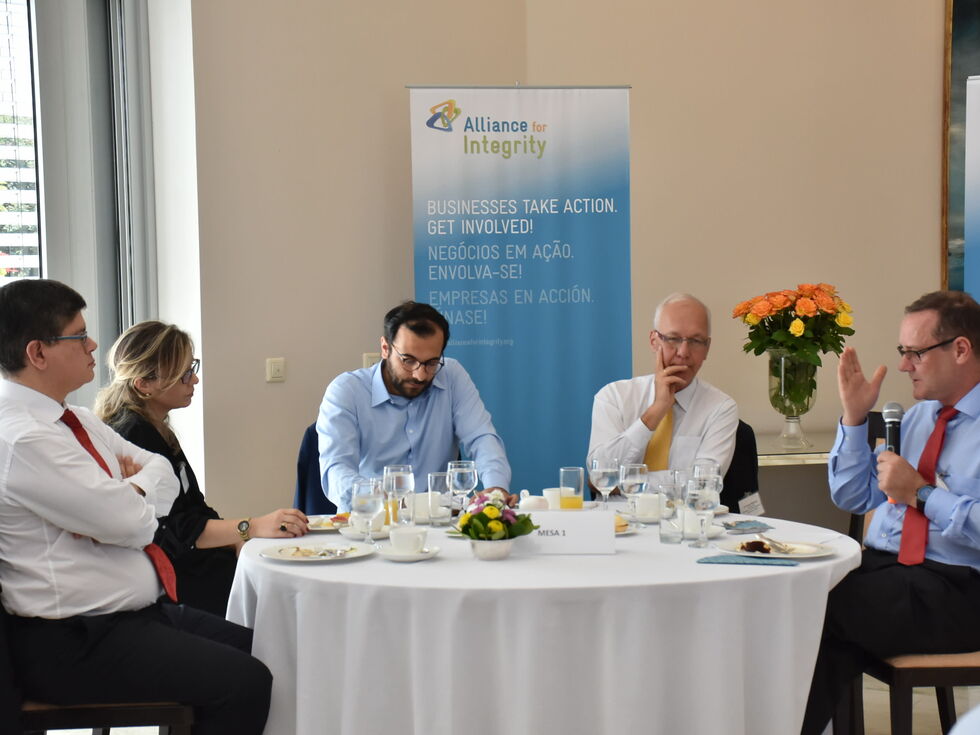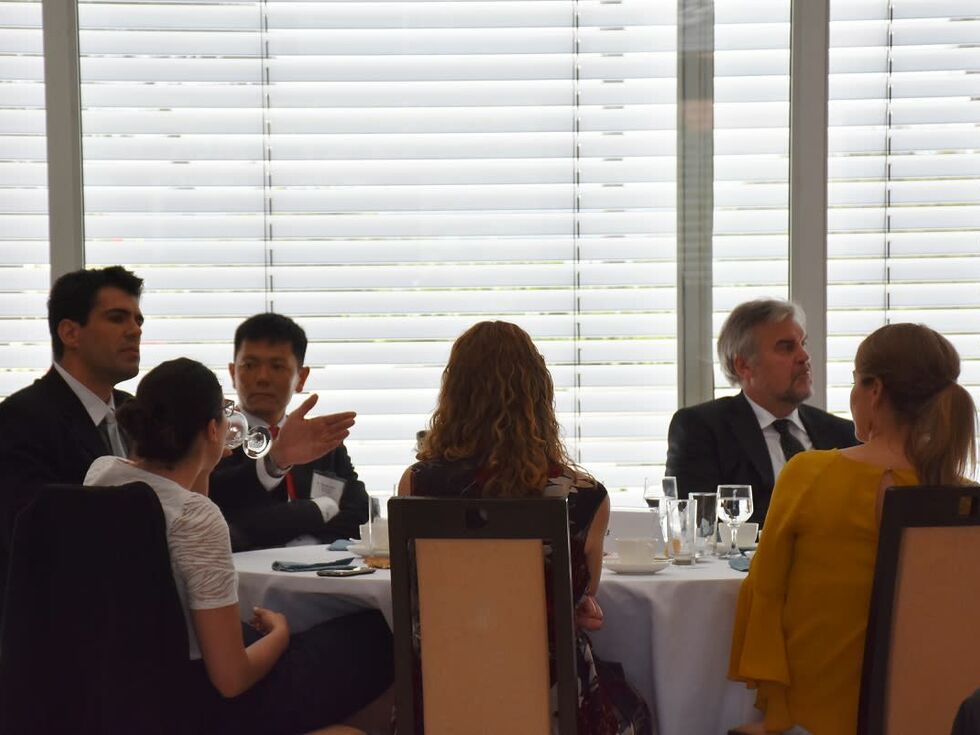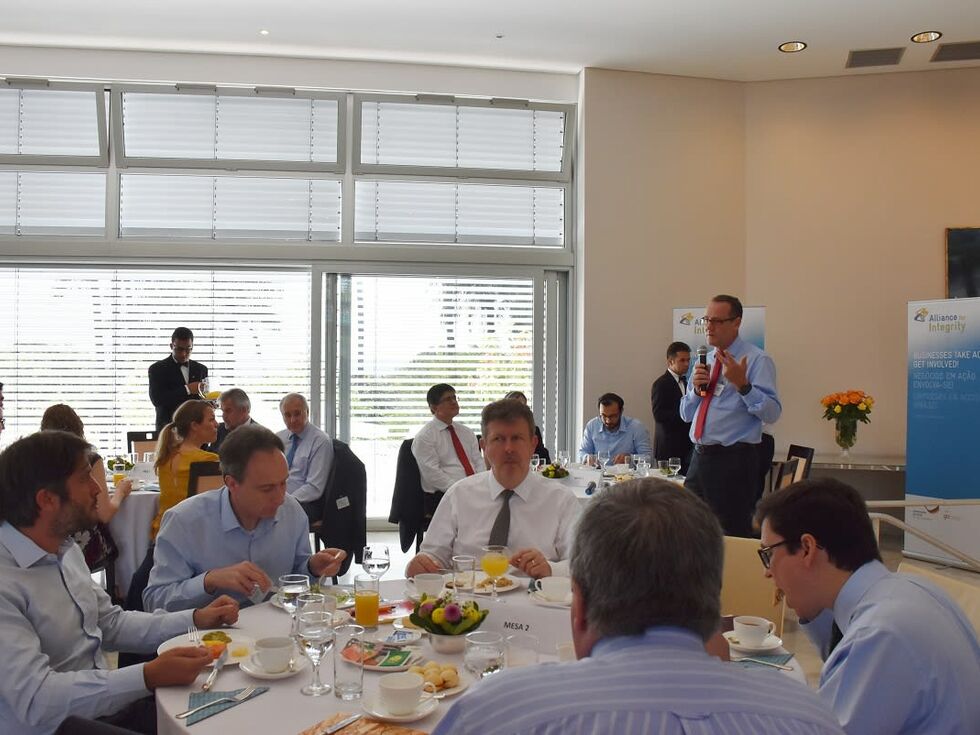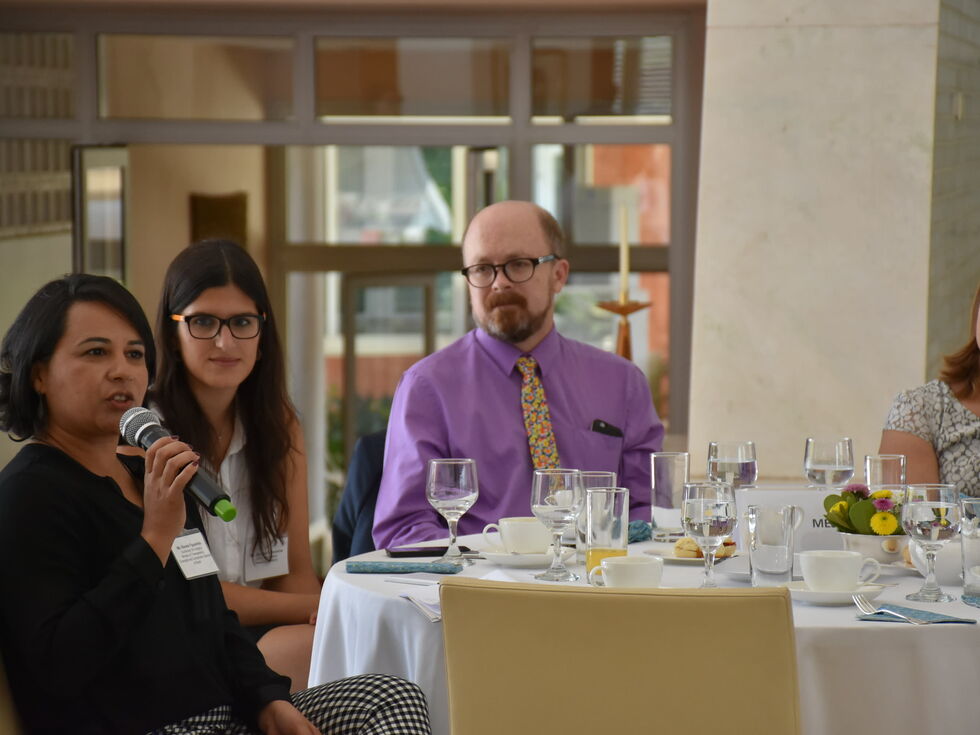 On the occasion of the German G20 Presidency, the German Embassy in Brazil and the Alliance for Integrity co-hosted a business brunch on challenges and opportunities in the implementation of business integrity measures. An exclusive round of about 50 high-level representatives from the Brazilian private and public sector, including the Secretary for Transparency and Corruption Prevention, Claudia Taya, as well as experts from civil society met with heads of delegation to the G20 Anti-Corruption Working-Group for an exchange on good practices to strengthen business integrity on the ground.

The welcoming speech was delivered by Germany's Ambassador to Brazil, Dr. Georg Witschel, who emphasised the importance of integrity and anti-corruption for economic growth and sustainable development of societies. The Ambassador highlighted the importance of cooperation between different organisations and countries to successfully prevent and fight against corruption. As a good example for collective action and joint efforts the Alliance for Integrity was mentioned by Ambassador Witschel as it is identifying, adopting, and disseminating solutions and tools to strengthen business integrity.

In the following, Noor Naqschbandi, Director of the Alliance for Integrity, moderated the discussion which focused on challenges of implementing effective anti-corruption measures in SMEs, how to manage corruption prevention in the supply chain, and how to promote integrity among the competitors. Two company representatives shared their experiences in the implementation of integrity and compliance measures.


Luiz Rubião, Director of Radix, a medium-sized company, which won the Pró-Ética award addressed the challenges SMEs are facing when implementing integrity measures and presented solutions for companies to successfully introduce their own compliance management system.

Roberta Codignoto, Compliance Officer of Staples Brazil and Argentina, as well as trainer for the Alliance for Integrity's DEPE training programme, spoke about her perception of being a DEPE trainer and how the programme supports SMEs in the implementation of compliance measures.

The participants discussed common challenges that the public sector is facing when dealing with the private sector and how the solutions presented can be applicable to both. Another question raised was how companies can develop a culture of compliance inside and outside the organisations. The group discussed internal and external measures and it was also argued that creating a level playing field is important for organisations to address integrity challenges, which is facilitated by collective action.

In the closing remarks, Noor Naqschbandi underlined the importance of communication - whether it is within the organisation or in the interaction with suppliers or competitors.