Sustainability and Compliance: Companies between social responsibility and increasing legal requirements
27.09.2019
Eschborn, Germany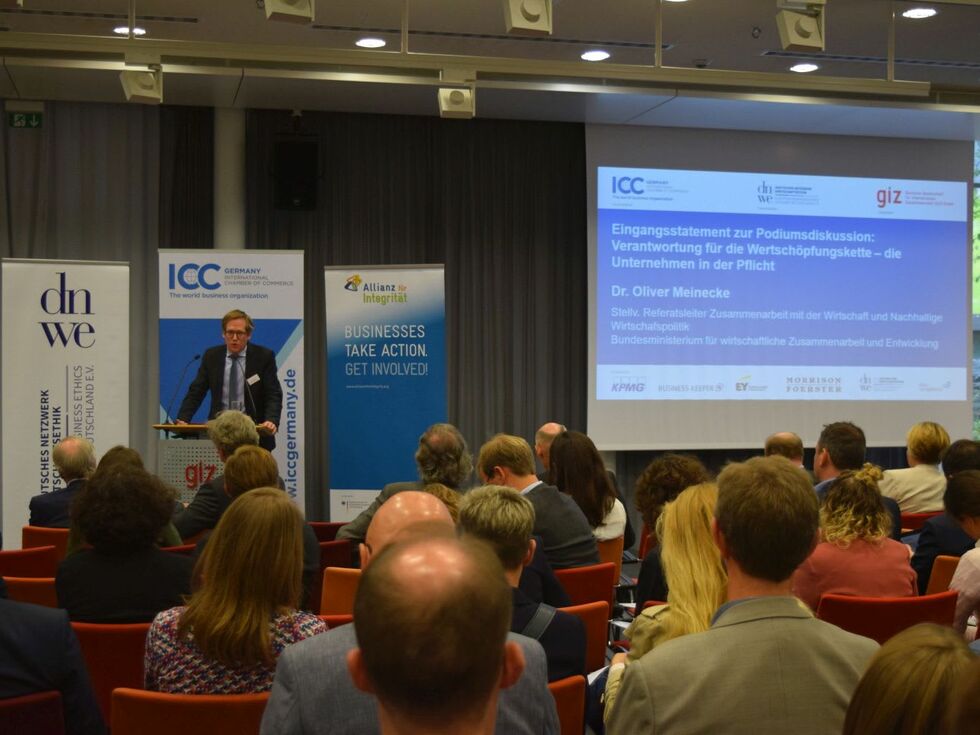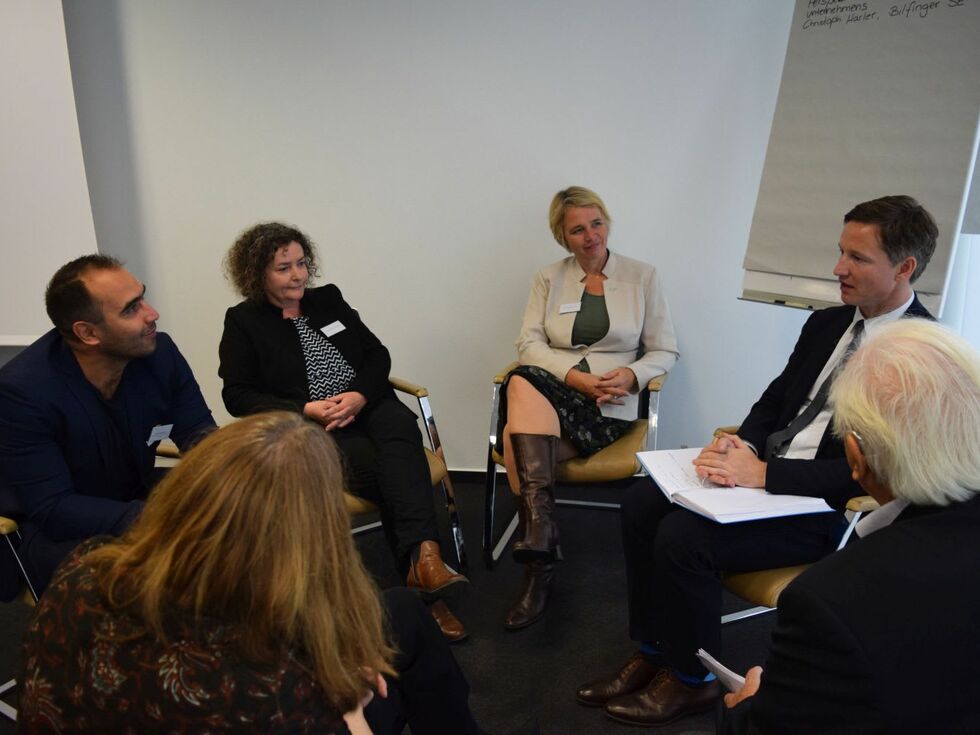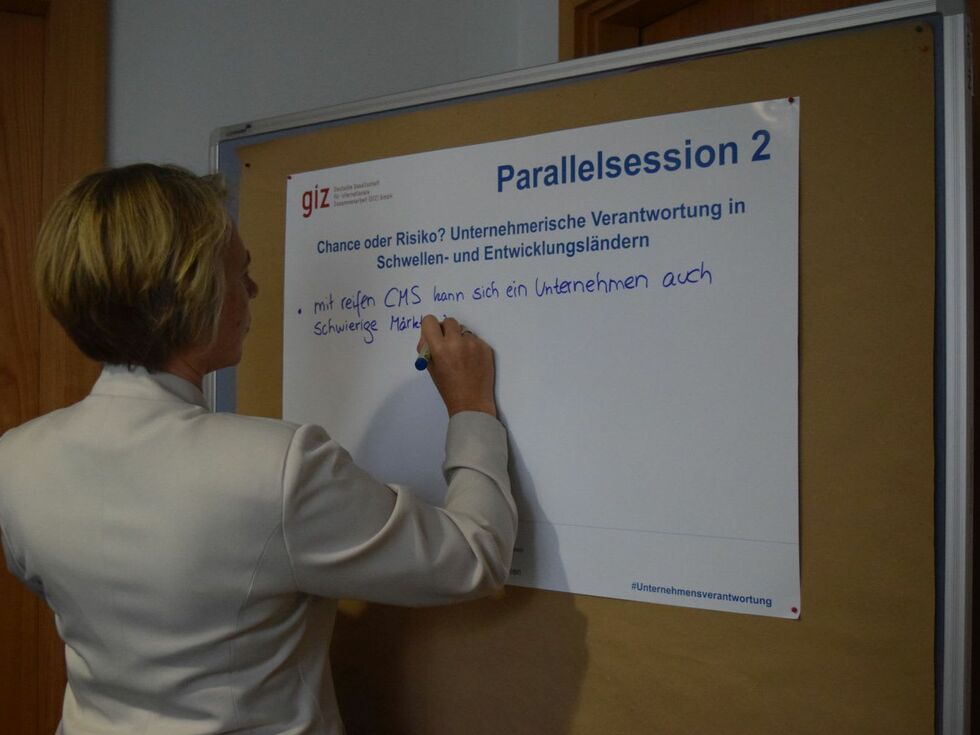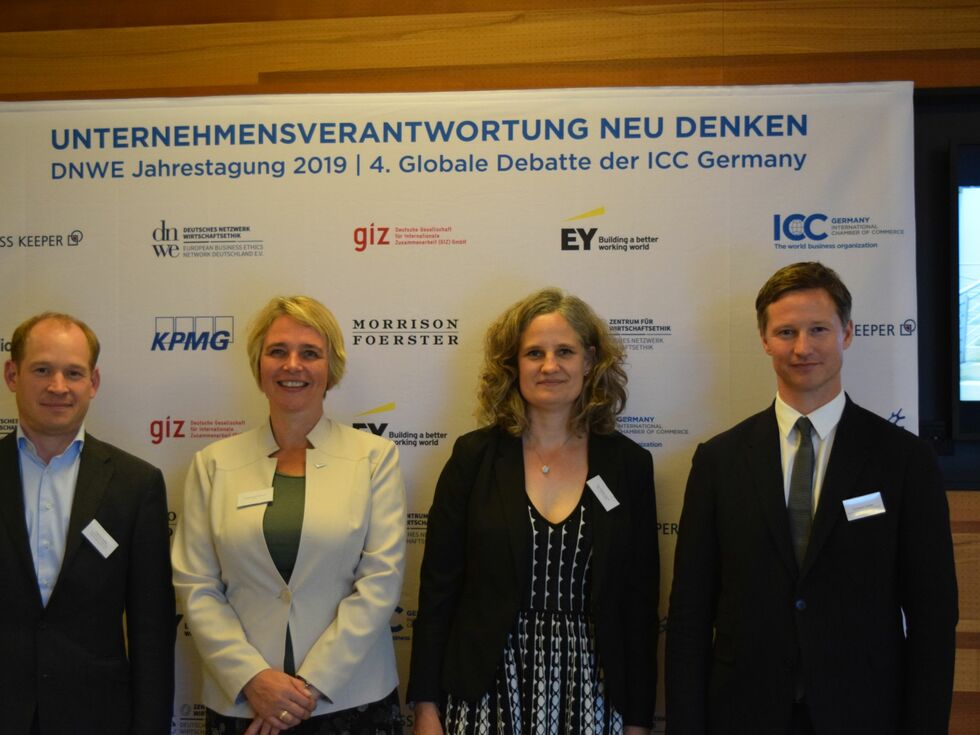 On 27 September 2019, the annual conference of the German Network for Business Ethics (DNWE) and the Fourth Global Debate of the International Chamber of Commerce (ICC Germany) took place at GIZ Eschborn in cooperation with the global project Alliance for Integrity. Under the title "Rethinking corporate responsibility - what really matters in compliance and sustainability" around 150 representatives from business, science, public sector and civil society discussed sustainable business strategies, compliance and digital innovations in the supply chain.

Dr. Heinz-Michael Hauser, Director of Compliance and Integrity Unit at GIZ, welcomed the participants and emphasised the relevance of the topic of the event due to the increased compliance requirements for companies. "In order to safeguard the future viability of companies, sustainability must become a competitive advantage." He underlined GIZ's participation in the Federal Government's National Action Plan on Business and Human Rights (Nationaler Aktionsplan Wirtschaft und Menschenrechte, NAP) and mentioned the work of the Alliance for Integrity, which strengthens transparency and business integrity through a multi-stakeholder partnership.

Dr. Oliver Meinecke, Deputy Head of the Department for Economic Cooperation and Sustainable Economic Policy at the Federal Ministry for Economic Cooperation and Development (BMZ),

accentuated that the creation of decent working conditions is the central challenge of the 21st century.

The NAP is a necessary legal framework to hold companies accountable and legally responsible for their global value chain. As an example of the concrete implementation of the NAP, Meinecke cited the recently introduced textile label by the BMZ, "Grüner Knopf" (green button).

Many representatives of the business community, e.g. from Daimler, Bosch, Siemens and Bilfinger, participated actively in the subsequent panel discussions and workshops. They welcomed clear legal requirements, and pointed out that these should take into account the different business models and supply chains.

The participants agreed that sustainability must be a central concern of all social actors, including the private sector. A culture of integrity and transparency in supply chains, including the use of digital technologies, make an important contribution in this context. No consensus, however, was reached on the questions about the limits of corporate responsibility and the time frame in which companies should take over their share.

Authors: Susanne Friedrich and Bega Tesch