Between hope and reality – a comparison between the compliance culture in Brazil and Germany
26.01.2017
Berlin, Germany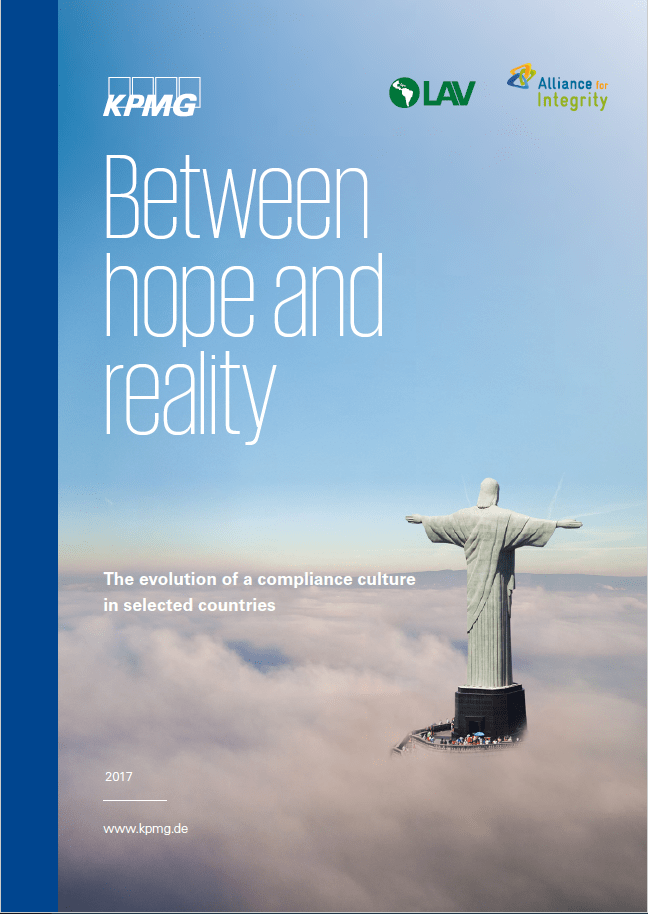 Fighting corruption has been gaining in importance globally over recent years. At an increasing rate, it becomes common sense that a system of granting mutual advantages, in fact, is highly prejudicial to economies. Based on that assumption, KPMG and the LAV – Business Association for Latin America have been working together on the publication "Between hope and reality - the evolution of a compliance culture in selected countries". It contains a comparison between the most recent developments on efforts in the fight against corruption in Brazil and the current situation in Germany.
An English version of the publication as well as a German summary of the results are available in our online library: goo.gl/zgcF8P
For further information please visit www.kpmg.de/compliance-culture.