Alliance for Integrity launches German version of "TheIntegrityApp" at DICO Forum 2019
14.05.2019
Berlin, Germany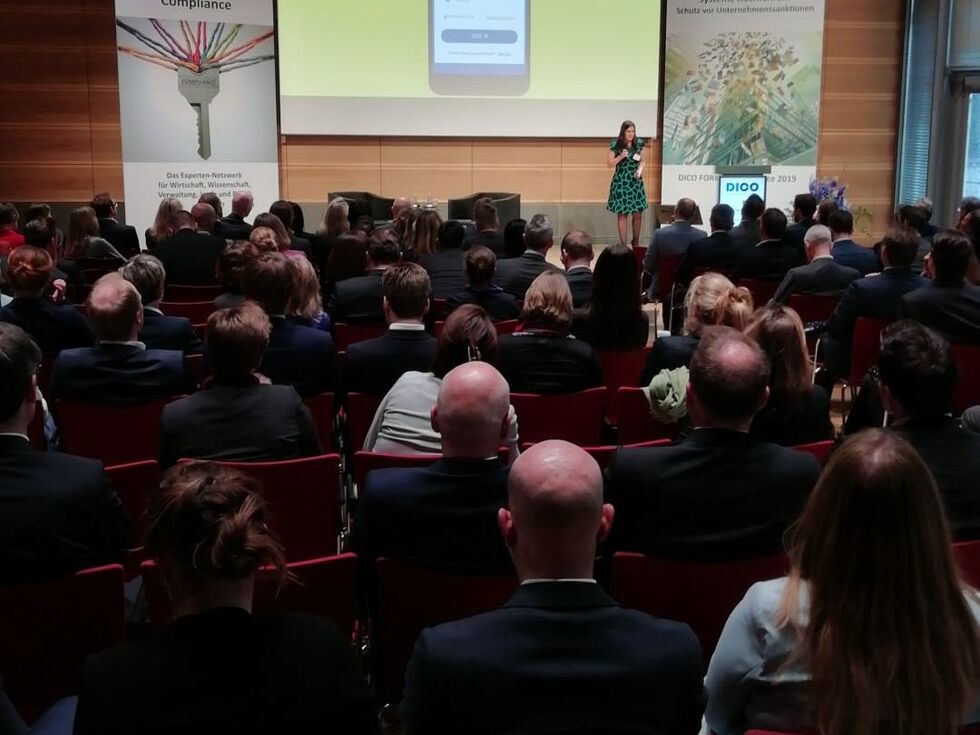 The Alliance for Integrity has launched the German version of "TheIntegrityApp" at the 6th DICO Forum in Berlin on 14 May, 2019, in its resolve to put anti-corruption tools at the disposal of small and medium-sized enterprises (SMEs) – especially those involved in global supply chains. This brings to five the number of languages TheIntegrityApp is available in. The others being English, Indonesian, Portuguese and Spanish.

Carolina Echevarria, Regional Manager Latin America at Alliance for Integrity, presented features of the app, which include a brief questionnaire for SME users to self-evaluate their level of compliance. Depending on the results, the user receives recommendations on how to improve, as well as support for concrete implementation of corporate anti-corruption measures through publications, videos, podcasts and webinars.

Ms. Echevarria also used the platform to showcase the process of developing "TheIntegrityApp" and reiterate the fact that partners of the Alliance for Integrity from different countries and various sectors contributed to the design of the app with their expertise and creativity, resulting in a comprehensible, flexible and innovative solution that is available worldwide. Participants of the DICO Forum showed great interest in "TheIntegrityApp" and commended the Alliance for Integrity for developing the solution.
Author: Carolina Echevarria