Alliance for Integrity Marks it Presence in Indonesia
29.09.2016
Jakarta, Indonesia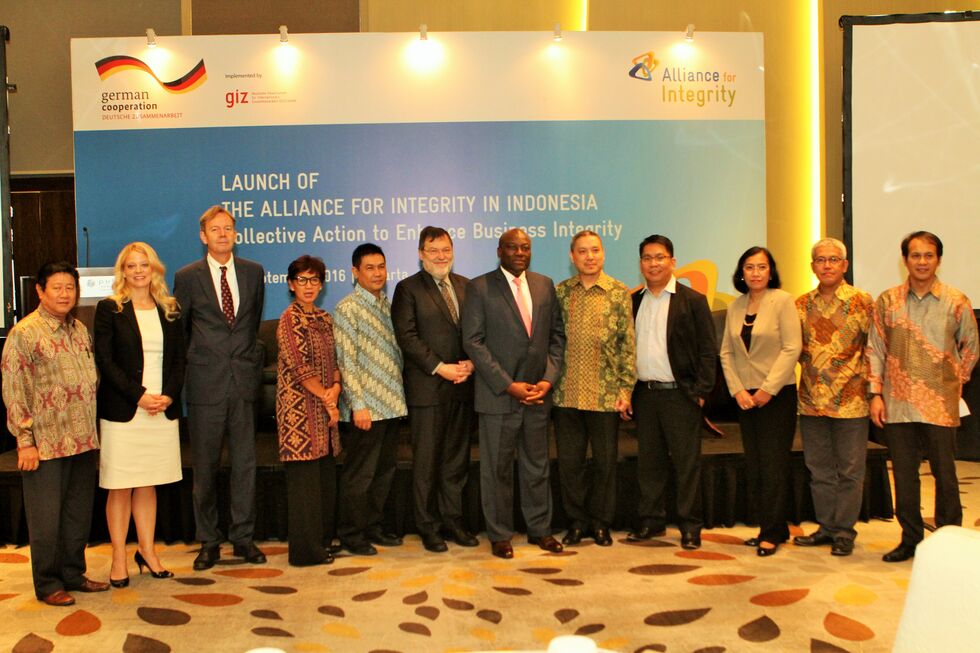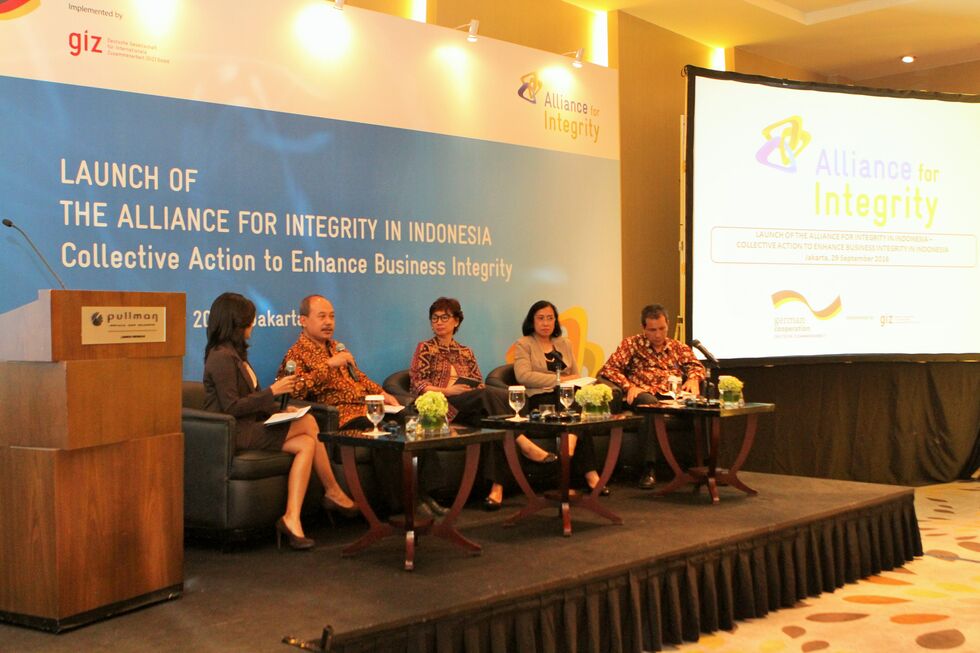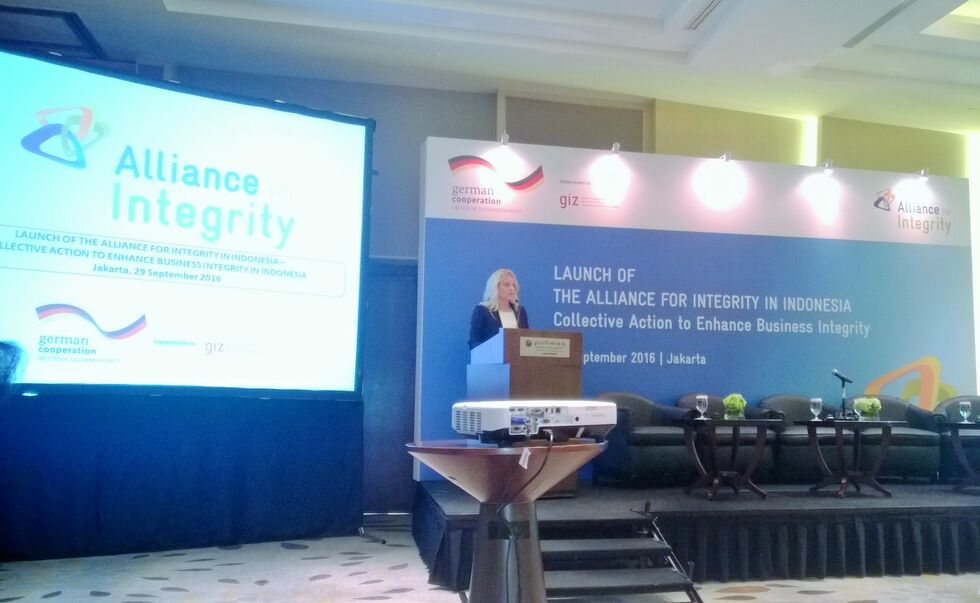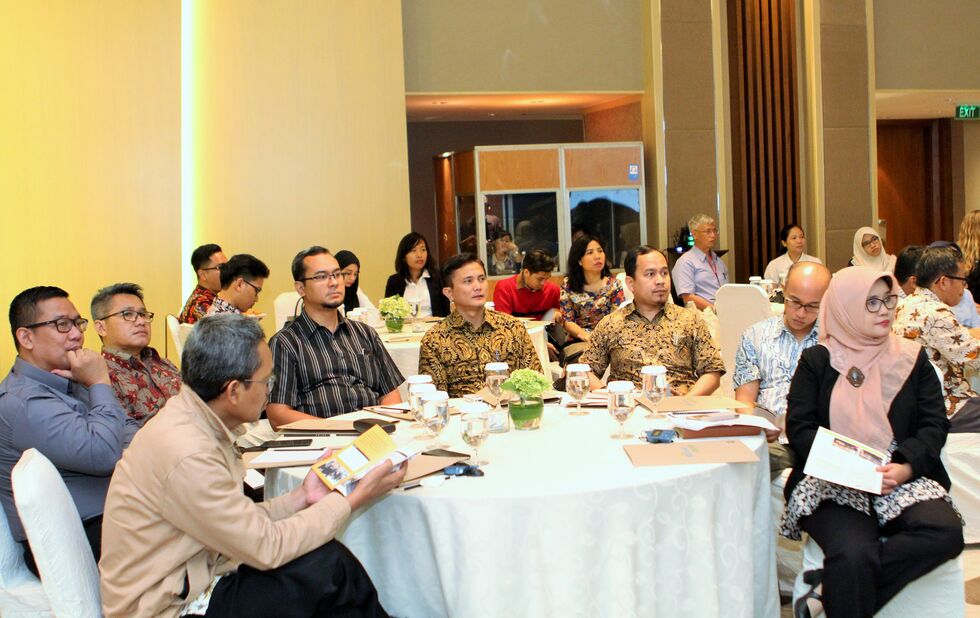 The Alliance for Integrity in Indonesia held its official launch under the theme "Implementing Integrity into Practice: Collective Action to enhance Business Integrity in Indonesia" in Jakarta, Indonesia.

The launch was attended by 100 representatives from the private sector, government, civil society organisations, international organisations, academia, the general public and media.

In the opening session, Ms. Kirsten Lorscheid, the Deputy Director of the Alliance for Integrity welcomed the audience and extended her gratitute to all relevant stakeholders in Indonesia, who have provided their support to the Alliance for Integrity and briefed the audience on the Alliance for Integrity.

H.E Mr. Michael von Ungern-Sternberg, designated Ambassador of the Federal Republic of Germany to Indonesia, delivered his welcome remarks and extended his support to the Alliance for Integrity as a multistakeholder initiative to strengthen transparency and integrity in the private sector. He stressed the importance of involving and closely working together with local companies. Furthermore, he encouraged Indonesia as an emerging economy,and important trade partner to Germany, to uphold its current endeavour to create a favourable and transparent business and investment environment in order to attract more businesses and investment into Indonesia.

In the following keynote speech on behalf of the Indonesian Government, the Director for International Business of the Indonesian Investment Coordinating Board (BKPM), Dr. Indra Darmawan Msc., elaborated on the important role of his agency in promoting and creating a more conducive business and investment climate. He also focused on BKPM's undertakings and challenges ahead as well as on the current development of foreign and domestic investment in Indonesia.

The launch also featured a panel discussion with Mr. Agung Pambudhi from the Indonesian Employer's Association (APINDO), Mr. Pahala Nainggolan, Deputy of Prevention at the Corruption Eradication Comission for Eradication of Corruption (KPK), Mrs. Yanti Triwadiantini from the Indonesia Business Links (IBL) and Mrs. Natalia Soebagjo from Transparency International Indonesia. The panelists discussed on pertinant issues that confront businesses in Indonesia in the area of integrity and on how Indonesia as an emerging economy can promote compliance and Collective Action as a way to achieve mutual enhancing integrity in Indonesia.