The Alliance for Integrity organised Working Group Meeting on Advocacy
23.06.2016
New Delhi, India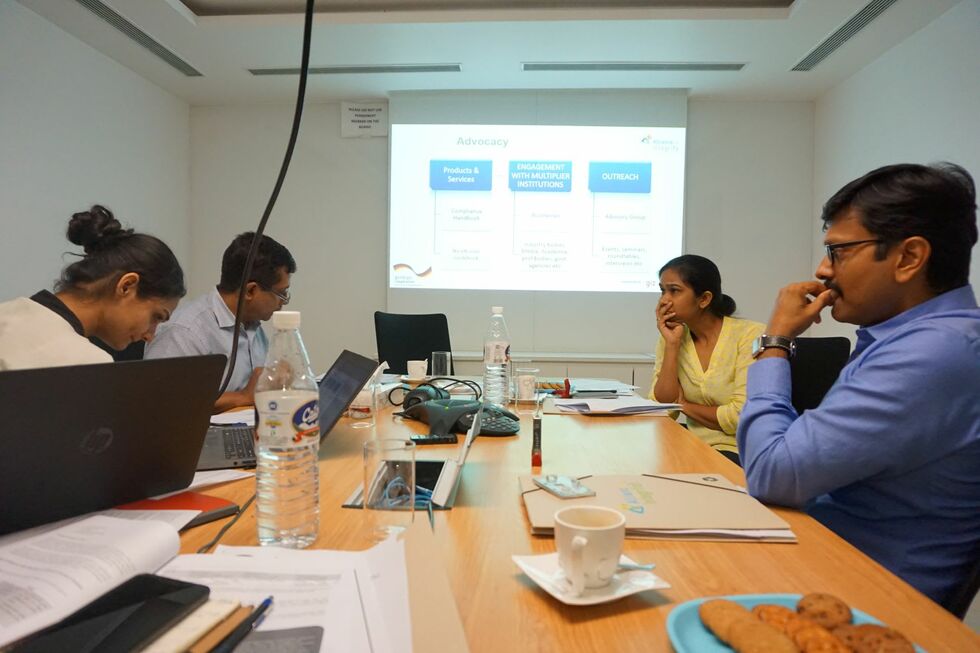 Advocacy and Capacity Building are two main pillars of work for the Alliance for Integrity. The aim of the Working Group on Advocacy is to mainstream the discourse on business integrity innovative approaches and strategies by working with economic ecosystem actors. Consequently, the first Advocacy Working Group meeting was structured around discussions on advocacy and communication strategy that widen and deepen our engagement with all relevant stakeholders, particularly the businesses. The Working Group met at the GIZ office in New Delhi, with some members joining via video conference.
As a part of meeting this objective, the Alliance for Integrity in India has developed a Handbook on Compliance and a No eXcuses Guidebook. The publications will serve as tools to raise awareness and close the information gap on the issue, in addition to bringing conversations on the topic into the fore.


At the Working Group meeting, the two publications were reviewed and next steps were decided. The Working Group also deliberated on organising outreach events to bring stakeholders on a common platform to talk on the issue of business ethics, share knowledge and learn from each other.

Contributing members of the Advocacy Working Group include:
Seegos; Indo-German Chamber of Commerce; National Thermal Power Corporation; Federation of Indian Chambers of Commerce & Industry; United Nations Global Compact Network India; Merck Limited; Every Drop Counts Foundation; MZM Legal; United Nations Office on Drugs and Crime; Foundation for MSME Clusters; National Law School of India University; SAP India.