Alliance for Integrity takes part in Collective Action to Promote Transparency in Public Services and Strengthening Corporate Integrity
30.03.2017
Medan, Indonesia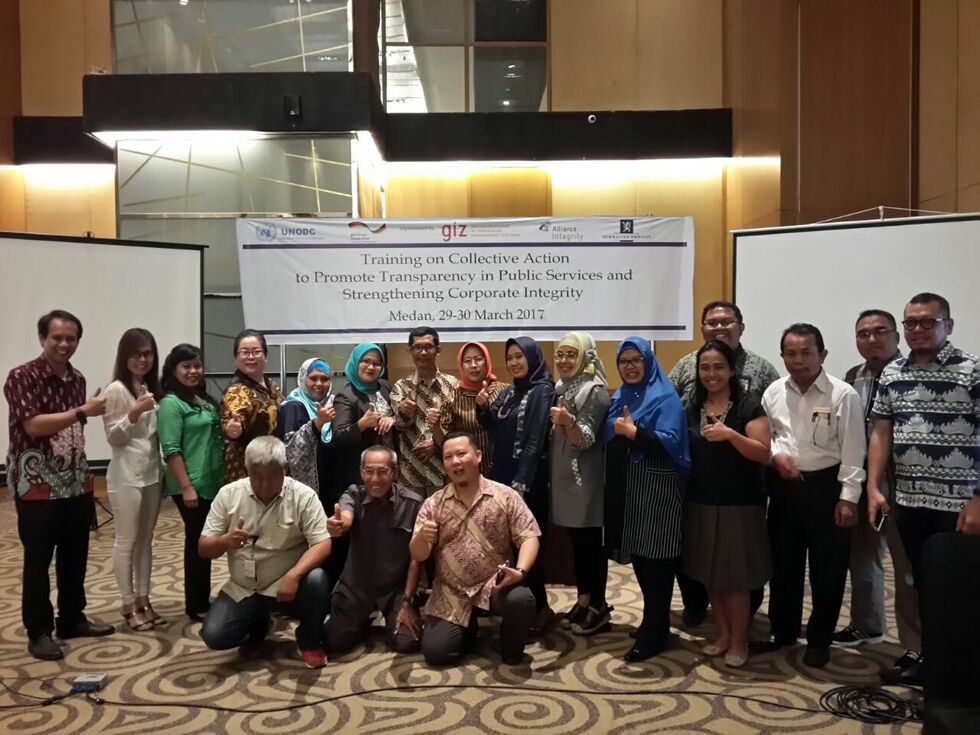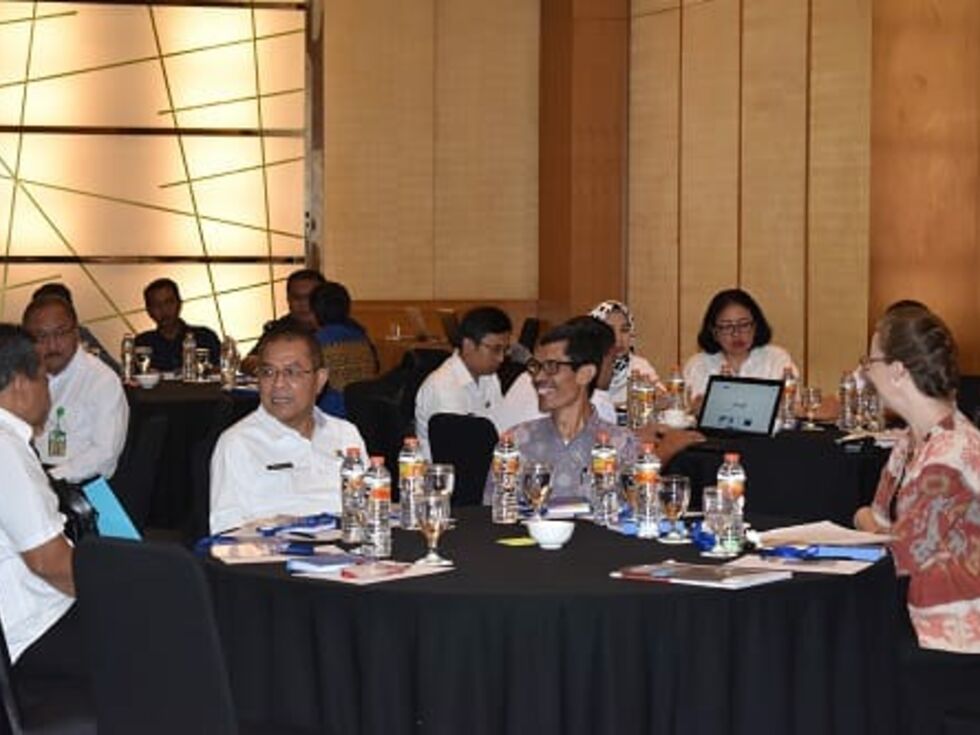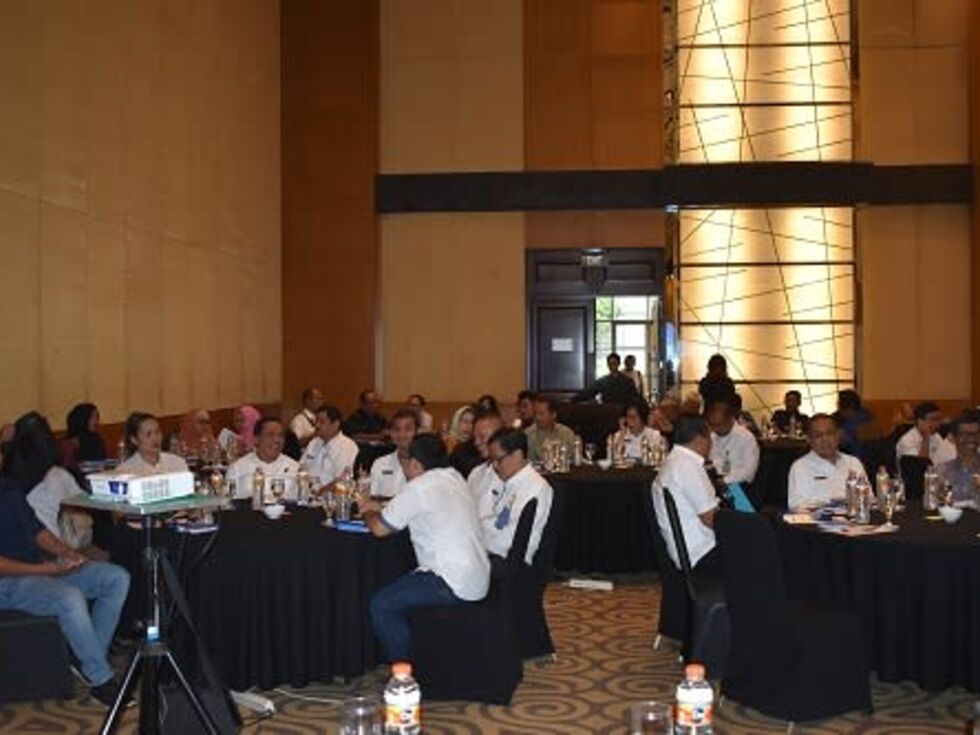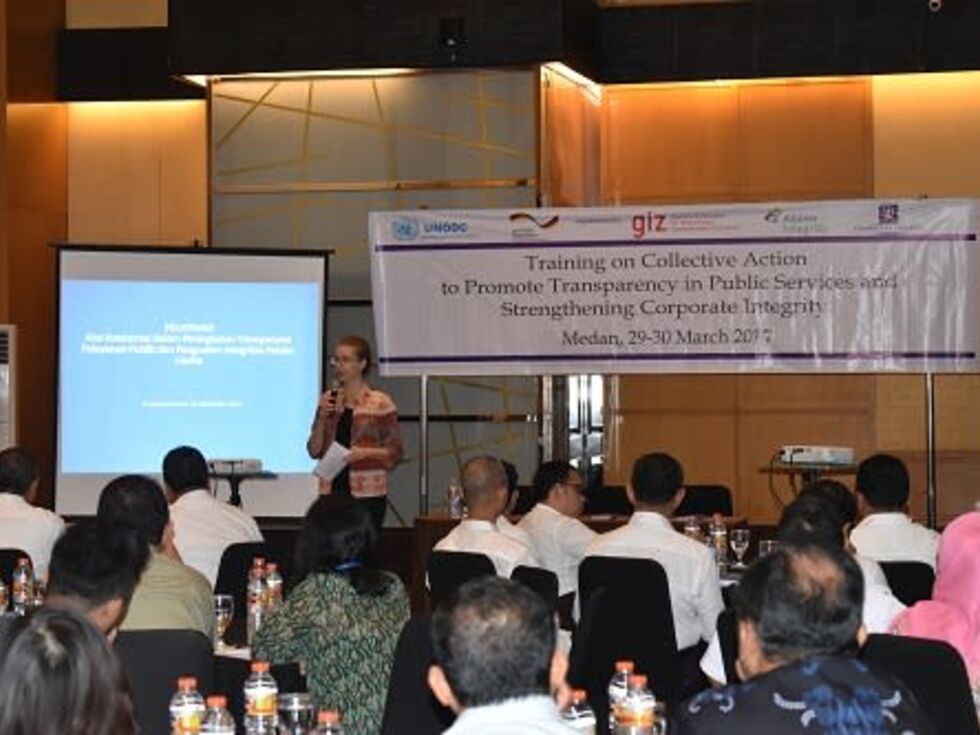 On 29 and 30 March 2017, the Alliance for Integrity and the GIZ's Assistance in Preventing and Combating Corruption in Indonesia (APPC) project in cooperation with the United Nations Office on Drugs and Crime (UNODC) in Indonesia and the Corruption Eradication Commission (KPK) jointly organised a two days forum to raise awareness on current anti-corruption efforts and with the aim to promote transparency in public services and corporate integrity to a broader audience in Medan, North Sumatera.

On the first day, the North Sumatra Province Government presented its recently launched online one-stop licensing service and provided explanation on the improved transparency and accountability of this new administrative service in front of 70 representatives of the Regional Government of North Sumatera, private sector, local CSOs and the general public, while representatives of the UNODC in Indonesia and the KPK presented current developments on anti-corruption measures such as on the UNCAC regarding Criminal Corporate Liability and the KPK's private sector movement "Professionals with Integrity / PROFIT". The Alliance for Integrity used the opportunity to present itself as a business driven multi-stakeholder initiative, its goals and activities for the first time outside the capital of Indonesia.


Whereas on the second day, the Alliance for Integrity introduced its "Dari Usaha Ke Usaha (DUKU)" training programme and provided the companies with practical knowledge on different types of corruption and measures how to counter corruption and emphasised the importance of strengthening compliance and integrity for businesses nevertheless the size including SMEs to gain competitive advantage in today's business environment. The UNODC held an interactive session and guided the participants through its E-Learning Tool on Anti-Corruption for the private sector. The second day was attended by 17 company representatives active in various sectors.