Election of the new Advisory Group Chair and Vice Chair in Indonesia
07.12.2018
Jakarta, Indonesia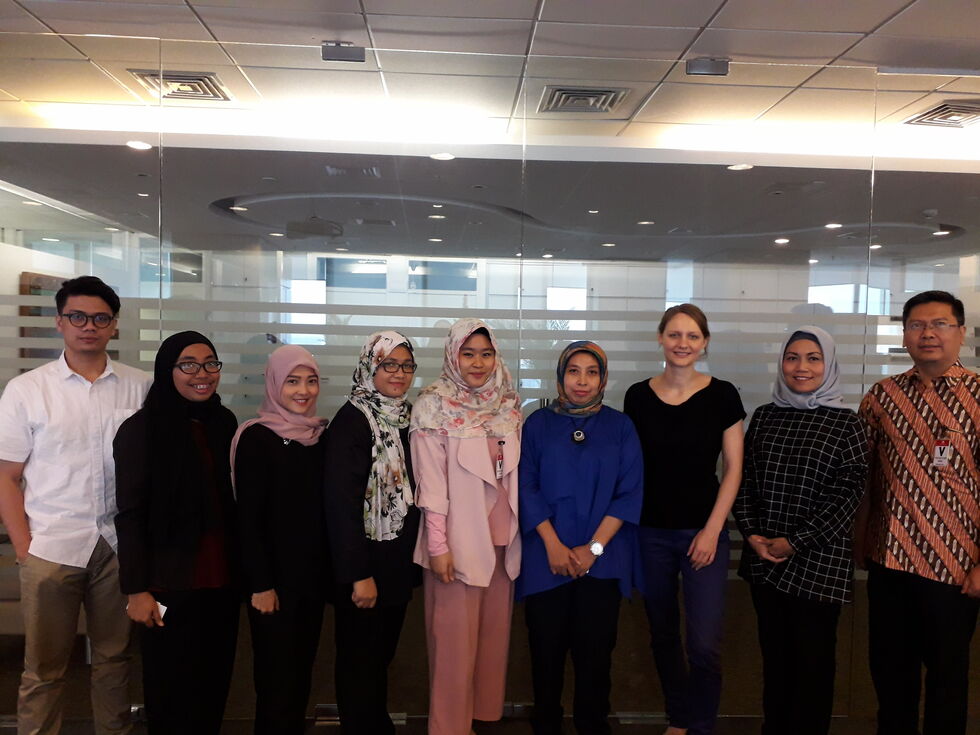 On 7th of December the Alliance for Integrity's Advisory Group Indonesia convened for the 4th time this year in Jakarta to elect a new Advisory Group Chair and Vice Chair for 2019. Welcoming the members was current Advisory Group chair Miranda Andamsari. Following the welcome, Deputy Director of the Alliance for Integrity Claudia Lorek de Araujo opened the meeting. In her remarks, she thanked the members for their support, engagement and collaboration, which made it possible to achieve remarkable progress in the last two years. She also presented the members with some updates from the global and local development of the initiatives. The topics mainly addressed were the establishment of a Sub-Committee of the global Steering Committee that will develop a draft for a Vision 2025.The vision aims to provide a clear plan for the direction of the initiative. The Sub-Committee consists of all relevant stakeholders. Moreover, the members were updated regarding the sustainability of the Alliance for Integrity in Indonesia. Since the closing of the hub in Indonesia, the Alliance for Integrity is now supported by one focal point, who is also supporting GIZ's Assistance in Preventing and Combating Corruption (APCC) Programme, which works closely with the Indonesian Corruption Eradication Commission (KPK). APCC also supported the KPK's recent anti-corruption work in the private sector task force named Professional with Integrity or ProFIT. This way the Alliance for Integrity is able to give continuous local support to the Indonesian network.
Following the update, the members were presented with a general review of the activities of the last six months. The highlights were the work of the Women Entrepreneurs and Professionals Working Group in Bandung that connected with representatives from W20 Argentina and the further development of the Bahasa Indonesian version of TheIntegrityApp. The latter was launched at the International Business Integrity Conference Exhibition, which took place on 4th and 5th December. A first set of users has downloaded this version and is using it to self-evaluate their organisation's compliance programme and learn more about topics of business integrity and compliance.

Jeffrey Cheung from Indonesia-Hong Kong Business Association and Miranda Andamsari from Merck were nominated and elected by the Advisory Group members as Chair and Vice Chair of Advisory Group Indonesia respectively.

The Advisory Group meeting was attended by PT Asuransi Allianz Life Indonesia, Indonesia Business Links (IBL), Indonesia Global Compact Network (IGCN), Merck Group Indonesia, the Paramadina University and Transparency International Indonesia (TII).