MEMBERS OF THE WORKING GROUP ON "AWARENESS RAISING" DISCUSS ON HOW TO INCREASE BUSINESS INTEGRITY
18.05.2017
Jakarta, Indonesia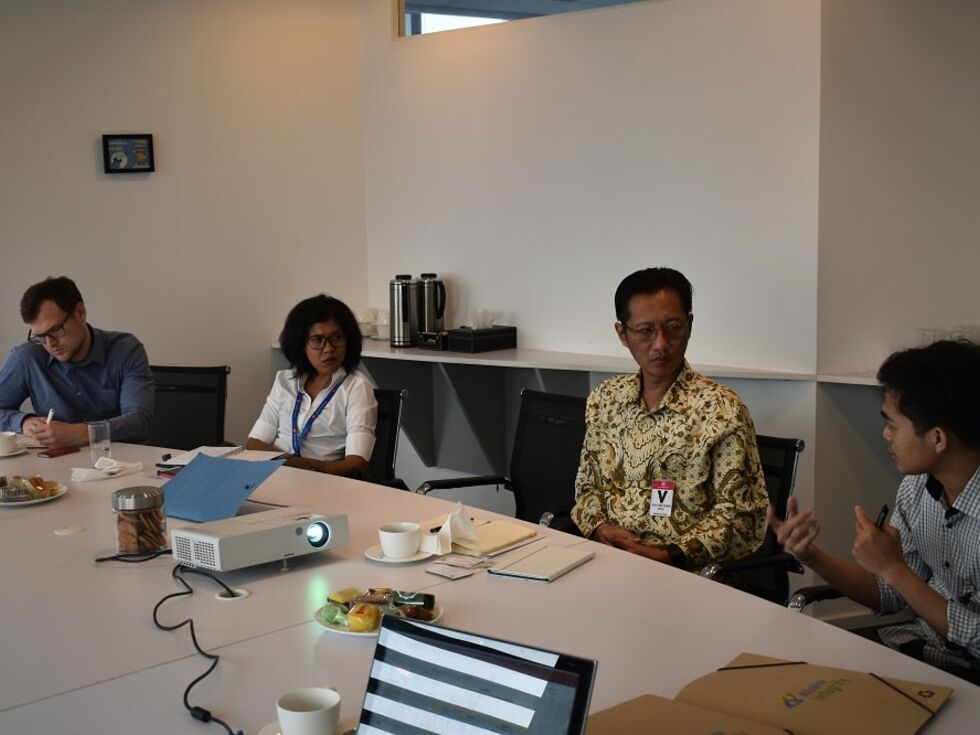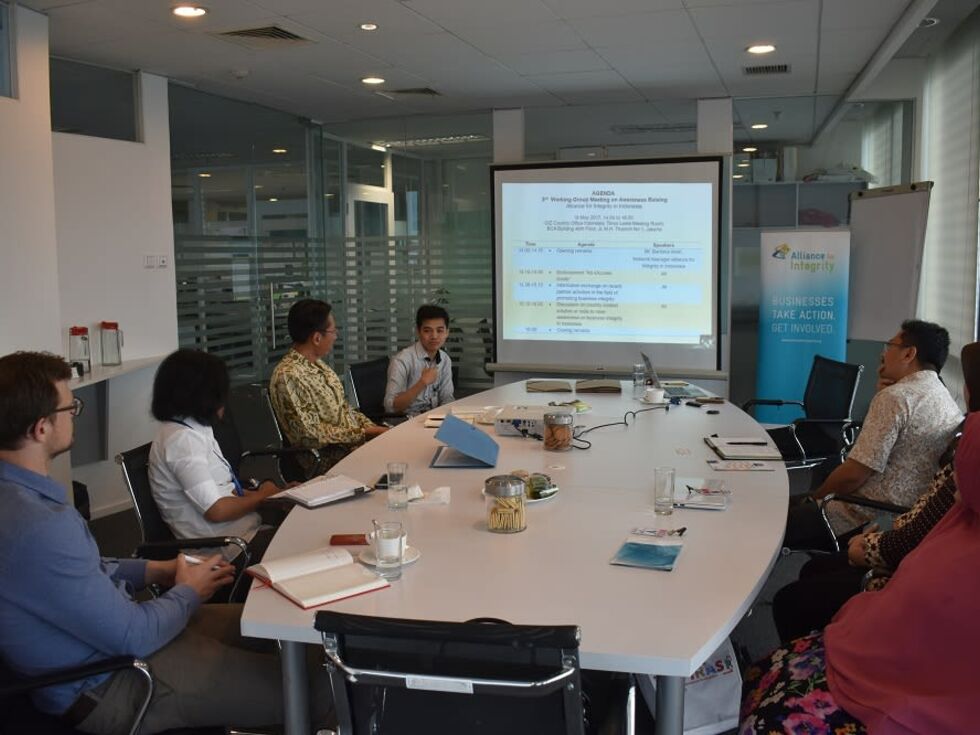 At its 3rd meeting the Working Group on "Awareness Raising", held at the GIZ Country Office Indonesia, the members endorsed the final adaption of the Indonesian version of the Alliance for Integrity's "No eXcuses Pocket Guide". Afterwards, promotion strategies were discussed to ensure that this guide reaches various stakeholders in the country additionally to the official launch of the publication during the Integrity Week of the Alliance for Integrity later this year, including possibilities of dissemination of the publication within the Working Group member organisations or companies.
The members also shared with each other updated information on the recent development of promoting business integrity or relevant developments on compliance in Indonesia. For instance recent and planned activities of the Alliance for Integrity partner organisations to raise awareness on Corporate Liability to a broader audience of stakeholders especially in the private sector as a consequence of the Supreme Court Regulation No13. 2016 on Procedures to Settle Criminal Acts by Corporations.

In the context of increasing the awareness on business integrity and compliance within a broader audience of stakeholders, the members felt it was necessary to discuss about own country context solutions or tools that might be useful to assist in this issue. These included initial thoughts on how to strengthen collective actions to promote business integrity between various stakeholders in the country through better ways of communication.
The meeting was attended by representatives of PT Aria Prima Enterprise, Indonesia Business Links (IBL), the ASEAN Secretariat, PT Siemens Indonesia, Paramadina University and Transparency International Indonesia.