Digitalisation – The Future of Compliance Management
01.11.2019
New Delhi, India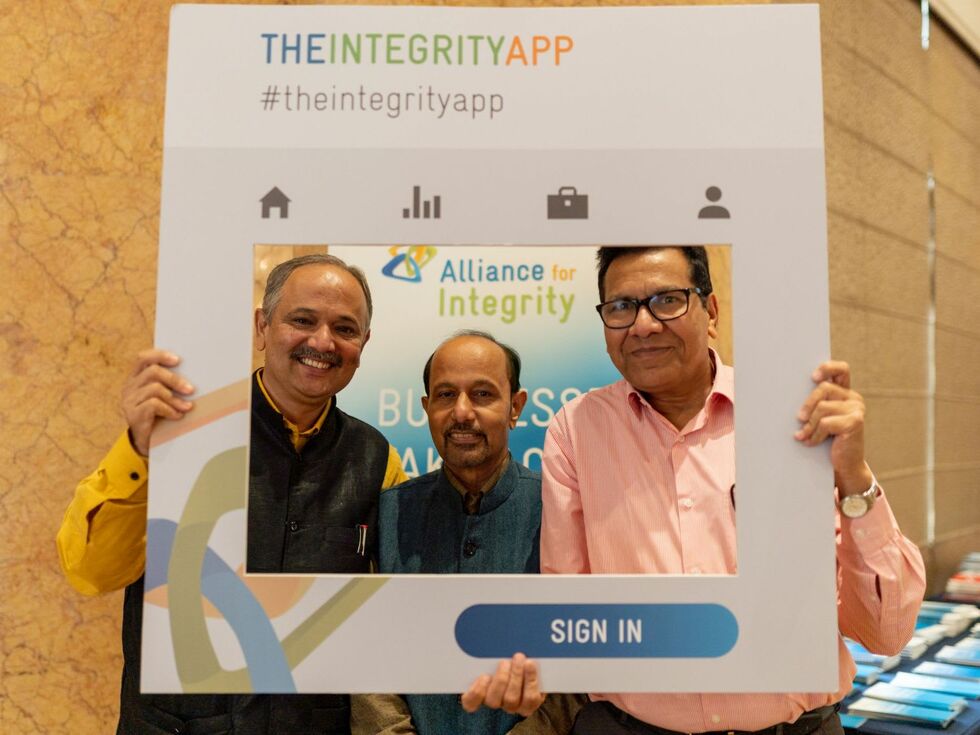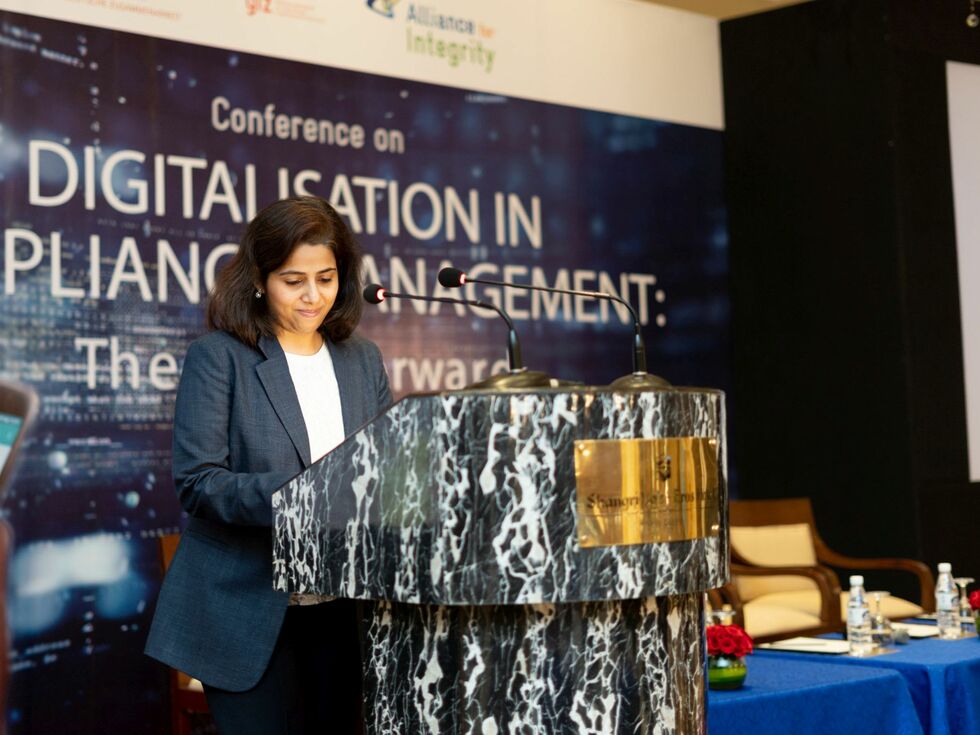 On 1 November 2019, Alliance for Integrity India held a conference on "Digitalisation in Compliance Management: The Way Forward", in New Delhi. It was organised as part of the Vigilance Awareness Week observed by the Central Vigilance Commission of India. Around 50 participants from private sector, business associations, academia, public sector, civil society and international organisations attended the conference.

Mr. Noor Naqschbandi, Cluster Coordinator for Private Sector Development at GIZ India, extended a warm welcome to the participants. He briefly discussed the inception of the project and the relevance of the issue of compliance and integrity in business. He highlighted that with 627 million internet users and with a strong small and medium-sized enterprises' (SME) presence in India, digital applications like TheIntegrityApp will be a useful tool to promote compliance.

The distinguished guest for the day, Mr. Bernhard Steinrücke, Director General at the Indo-German Chamber of Commerce, emphasised in his address the strong and growing trade relations between Germany and India. He underlined that the success of German companies in international trade is also possible due to initiatives like the Alliance for Integrity. The cooperation on integrity and compliance in a multi-stakeholder approach helps to build an environment of trust, confidence and strengthens the rule of law.

A highlight of the day was the launch of TheIntegrityApp in India. This digital tool for self-assessment and capacity building was developed by the Alliance for Integrity. A working group comprising experts from private sector, law firms and international organisations adapted TheIntegrityApp to the local context in India.

Mr. Pankaj Dahibhate from Cummins Inc. and Dr. Rajesh Chitre from Merck India underlined the importance of technical developments for businesses. Mr. Pankaj emphasised that technology has to go hand in hand with the mind-set to have the desired impact, while Mr. Chitre shared his experience as a trainer on business integrity for the Alliance for Integrity and how TheIntegrityApp will serve as a one-stop-shop for the trained SMEs.

In the panel discussion on the "Role of Digitalisation in the Implementation of the New Amendment to the Corruption Law in India". Mr. Rajib Basu from Mahindra Sanyo Special Steels Ltd listed out the differences between ethics and compliance. He explained that the need of the hour was not only to work towards the legal compliance but also the incorporation of ethics into business with focus on behavioural aspects. Ms. Shabnam Siddiqui, from Global Compact Network India, said that digitalisation has reduced the human interface in business transactions, thus lessening the probability of corruption. She also highlighted that there are situations where corruption occurs not because of intention but rather due to lack of necessary tools for employees to react to situations of dilemma. Mr. Shikhar Jain, Principal Counsellor, Centre of Excellence for Sustainable Development at the Confederation of Indian Industries (CII-ITC) said that TheInetgrityApp is a step towards strengthening transparency and promoting compliance.

Ms. Chandrima Chatterjee from Apparel Export Promotion Council praised the importance of TheIntegrityApp's inbuilt capacity building. For her two great challenges remain to be worked on continuously: firstly, finding a basic minimum compliance management for SMEs; and secondly, elaborating a business case for compliance.

Author: Seema Choudhary