Digitalisation Important for Transparency – Report Launch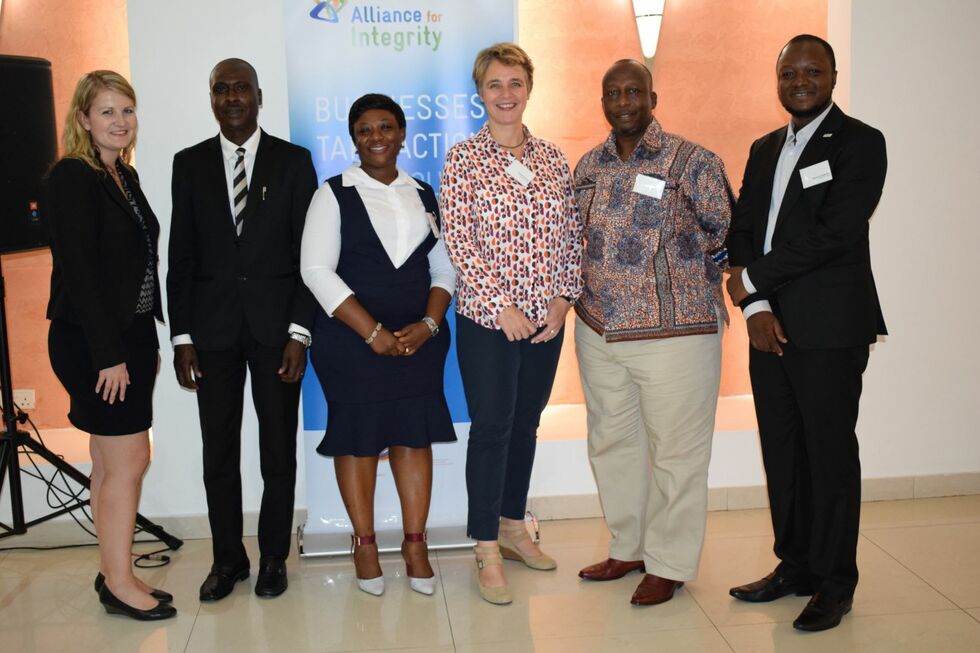 Public sector and private sector institutions have been encouraged to embrace digital tools in their activities in order to increase transparency and productivity. This call was made by practitioners at the launch of a study report titled "Compliance and Digitalisation – How Technology can Foster Transparency in African Countries". The event was jointly organised by the Public Procurement Authority Ghana and the Alliance for Integrity.

Welcoming participants, Susanne Friedrich, Director of Alliance for Integrity, mentioned that the report described several technology-enabled efforts that help foster government transparency, and must be leveraged by organisations. She added that as an initiative set up to increase corruption-prevention in the private sector, the Alliance for Integrity recognised the need for businesses to focus on digital tools as a means of ensuring transparency, whilst improving efficiency.
The report is centred on corruption risks in public procurement and opportunities to promote integrity and transparency through digitalisation, with a primary focus on developments and initiatives in Ghana and Kenya. The report looks at lessons to be learned from procurement and e-government reforms that have been implemented in Kenya, that can inform planned reforms elsewhere − including in Ghana.

The Chief Executive Officer of the Public Procurement Authority (PPA) Ghana, Adjenim Boateng Adjei, who delivered the keynote address, expressed confidence in digitalisation as an enabler for transparent corporate governance. He cited the example of the e-procurement platform, GHANEPS, which is being piloted by the Public Procurement Authority Ghana as a notable development that would transform public procurement in Ghana. He also cited citizen empowerment, industrialisation, high ethical standards, socio-cultural balance as well as innovation and modernisation as some of the advantages of digitalisation. Mr. Adjei concluded that PPA was involved in various anti-corruption activities such as the implementation of Ghana's National Anti-Corruption Action Plan (NACAP); country review of the United Nations Convention Against Corruption (UNCAC) and the Advisory Group and Capacity Building Working Group of the Alliance for Integrity.

The report was published on behalf of the German Federal Ministry for Economic Cooperation and Development as part of its Strategic Partnership Digital Africa in cooperation with the Alliance for Integrity.