Capacity Building Group holds last meeting for 2016 in Ghana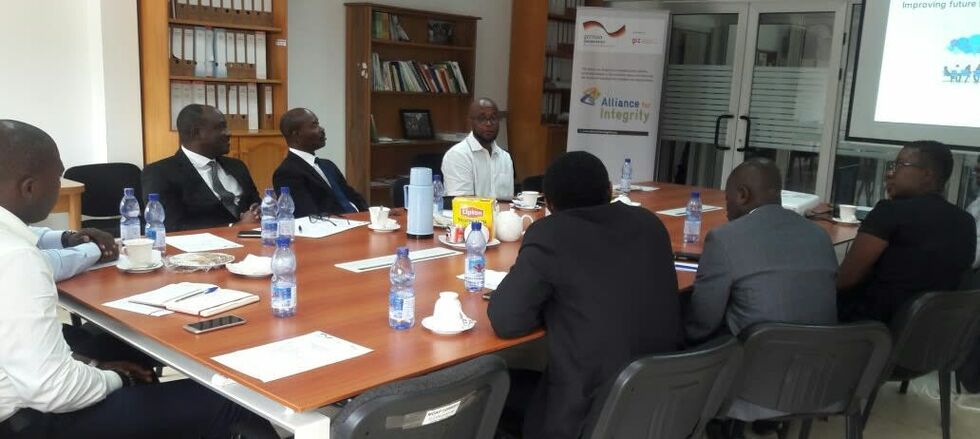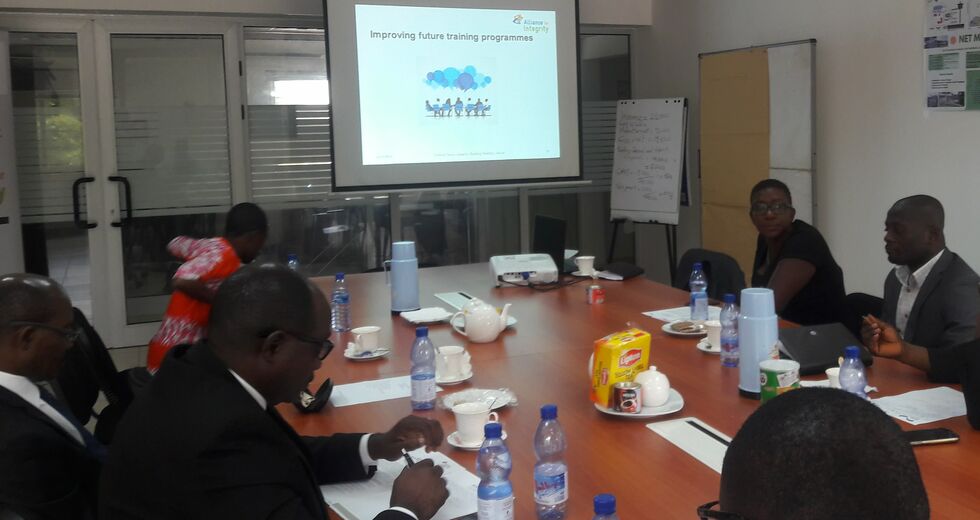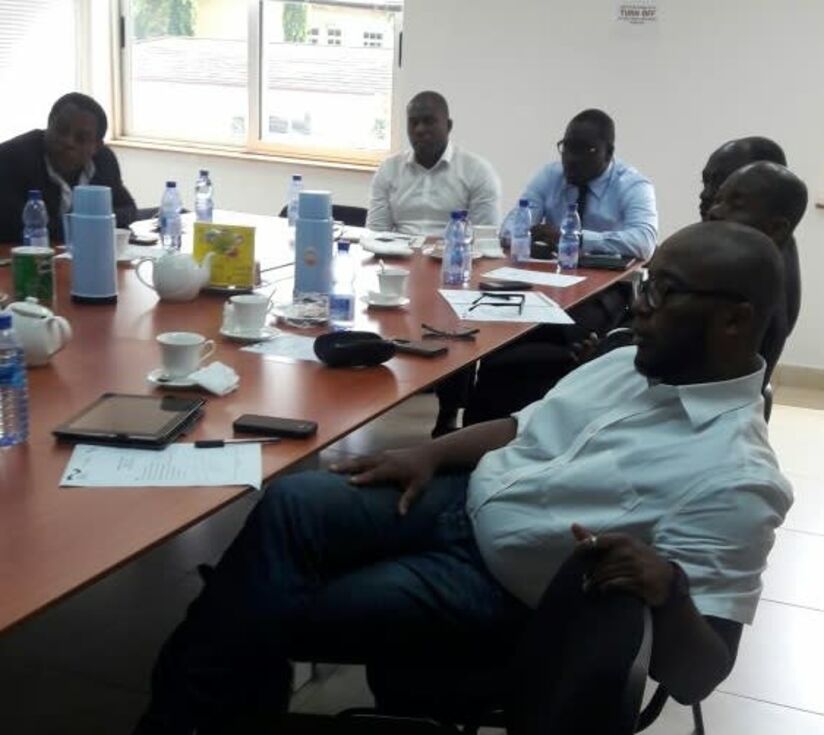 The Alliance for Integrity's Working Group on Capacity Building has held its last meeting for 2016 in Ghana. The meeting afforded members the opportunity to review feedback from training activities undertaken in the course of the year.
The Working Group appraised the performance of the trainers who facilitated compliance training workshops held in Takoradi, Kumasi, Tamale and Accra between August and October. Furthermore, the Working Group discussed strategies for making the training activities more effective next year.
Obu Amoah Narteh, Compliance & Ethics Manager of Guinness Ghana Breweries Limited and Abraham Agbozo, Compliance and Governance Manager of Newmont Ghana Gold Limited were admitted to the Working Group.
Raymond Ahiadorme, Network Manager for Alliance for Integrity in Ghana, used the opportunity to thank the Working Group members and trainers for their support and called on them to continue to recommend the capacity building activities of the Alliance for Integrity to their clients and business partners.