Alliance for Integrity's Compliance Training for Businesses Gets to Tema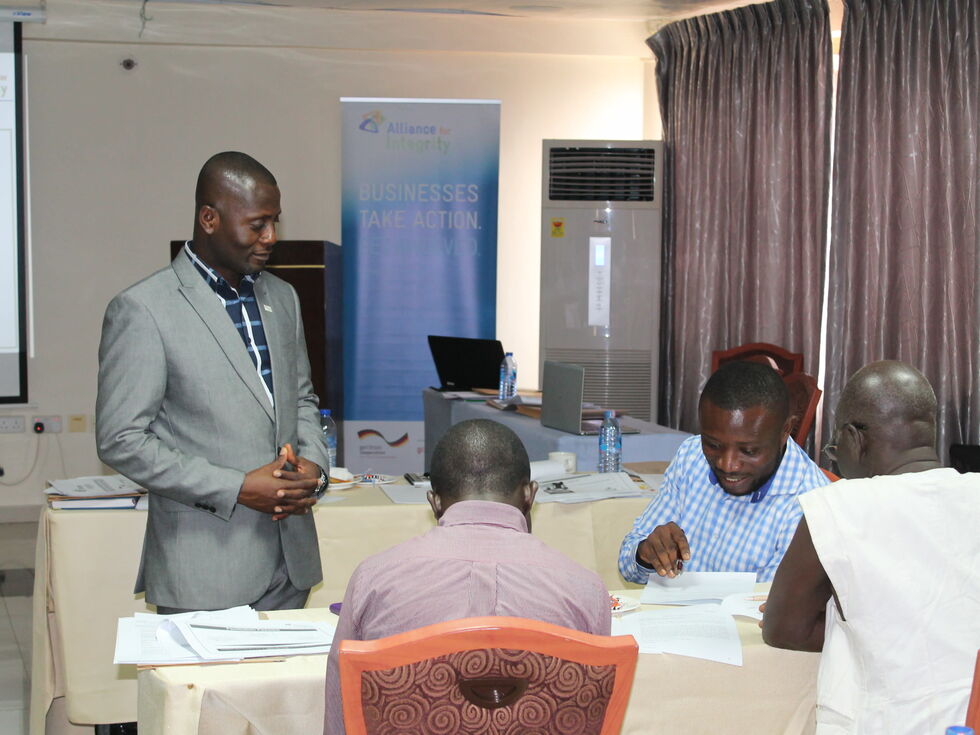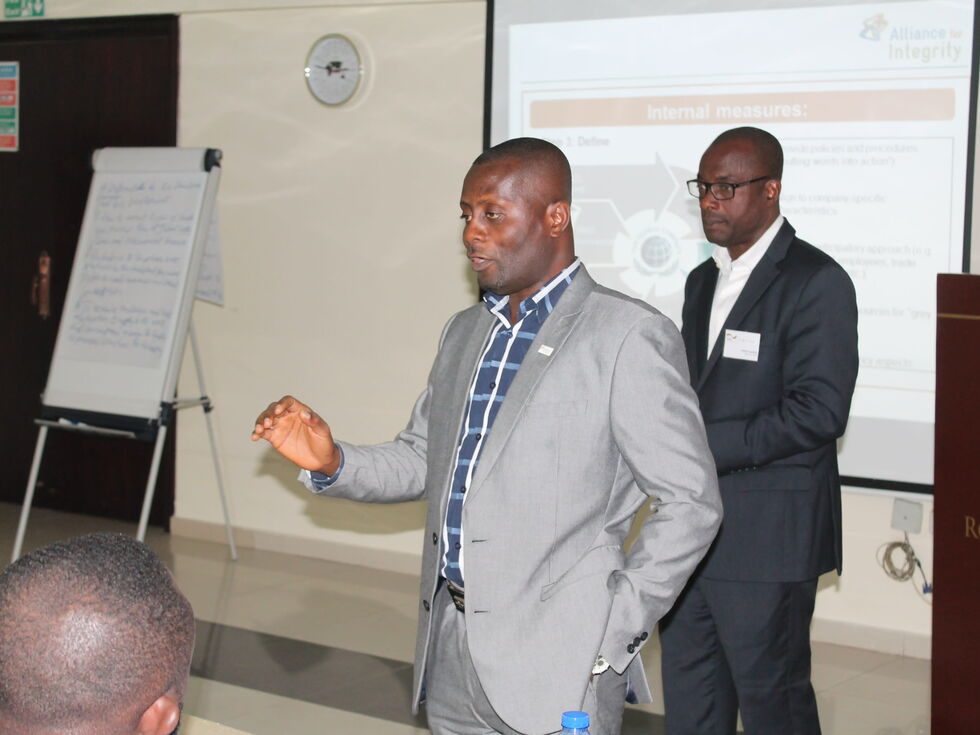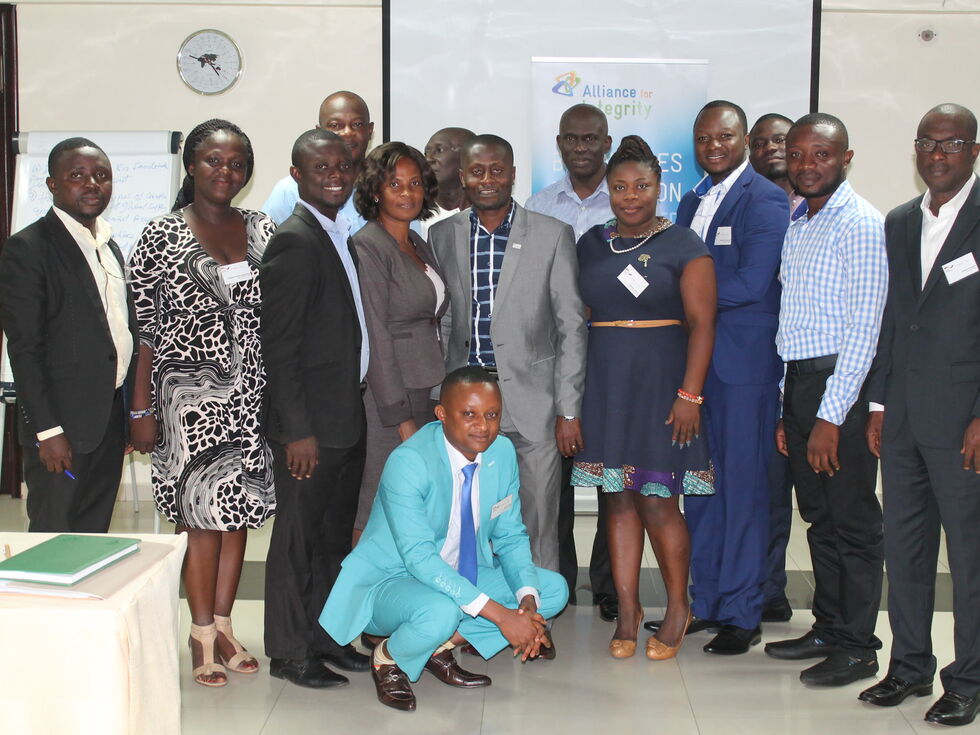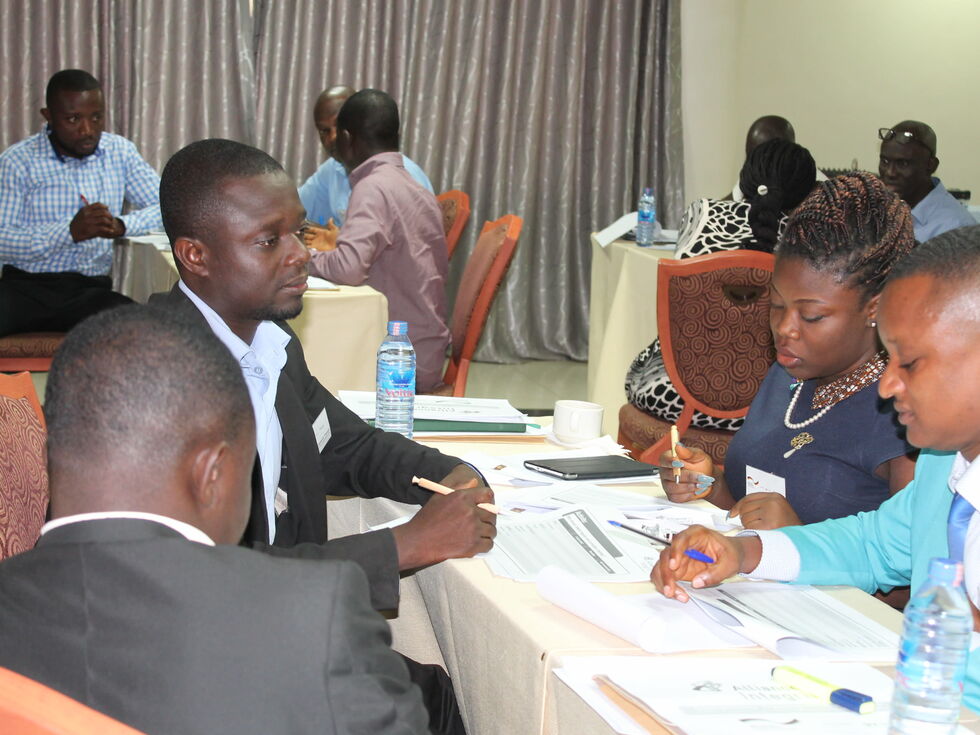 The Alliance for Integrity has taken its Compliance Training for Businesses to the port city of Tema in Ghana.
The training programme attracted 11 company representatives from the shipping, finance, education, travel and trading sectors, who were taken through topics covering the basics of corruption, as well as internal and external measures to counter corruption. The participants also undertook practical exercises involving case studies and assessments that they needed to implement back in their entities. At the end of the training, participants were introduced to Alliance for Integrity's publication "Ensuring Compliance – A Practical Handbook for Ghanaian Businesses", which explains how companies can set up or improve their own compliance management systems.

The participants were grateful to the Alliance for Integrity for the opportunity and promised to spread the word about the activities being undertaken by the multi-stakeholder initiative.
The training was delivered by Frank Owusu-Ansah of APM Terminals Limited Ghana and Patrick Kwadzie of Kenycorb Ghana who have each so far facilitated 3 similar training workshops since 2016.