Women in Integrity: Resilience of Women-Owned SMEs in Times of Crisis
02.06.2020
Jakarta and West Java, Indonesia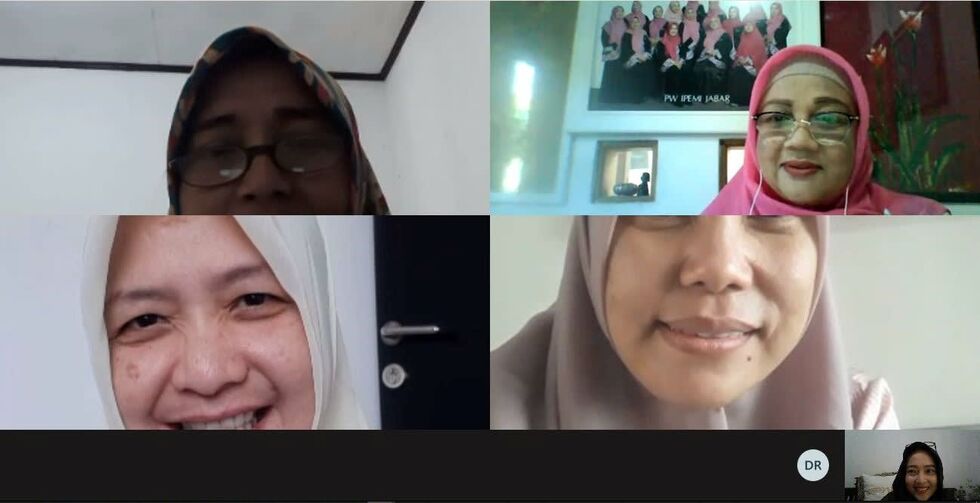 At the beginning of June, the quarterly meeting of the Women Entrepreneurs and Professional Working Group West Java took place. On this occasion the members exchanged information on the current situation within their companies. To cope with the impacts of the ongoing outbreak of Covid-19, some companies have changed or shifted the focus of their business activities, for example from the textile to the food sector. Other companies started to produce personal protective equipment or hazmat suits, as their original business would not have survived the crisis. All these efforts are aimed at keeping business operations running by reacting flexibly to current circumstances. It shows that despite the global crisis and the uncertainty it brings, SMEs are not being held back in their enthusiasm to continue working and remain productive.
Another point on the meeting agenda was an update on the progress of this year's activities. Due to the current situation, the participants decided to convert the Dari Usaha Ke Usaha (DUKU) business integrity trainings into a digital format. This has the additional advantage of being able to provide the trainings nationwide. The decision is in line with the global strategy of the initiative, which is strongly supported by the members of the working group.
Moreover, the participants agreed on a new name for the working group that should further increase its visibility. From now on the group will be called Women in Integrity (WIN) – a name that is shorter and easier for the broader public to remember. The new name also underlines that integrity always wins and that women are pioneers and actors of integrity.
Author: Faiza Hasan