Online exchange between female entrepreneurs from Indonesia and Argentina
27.08.2019
Bandung, Indonesia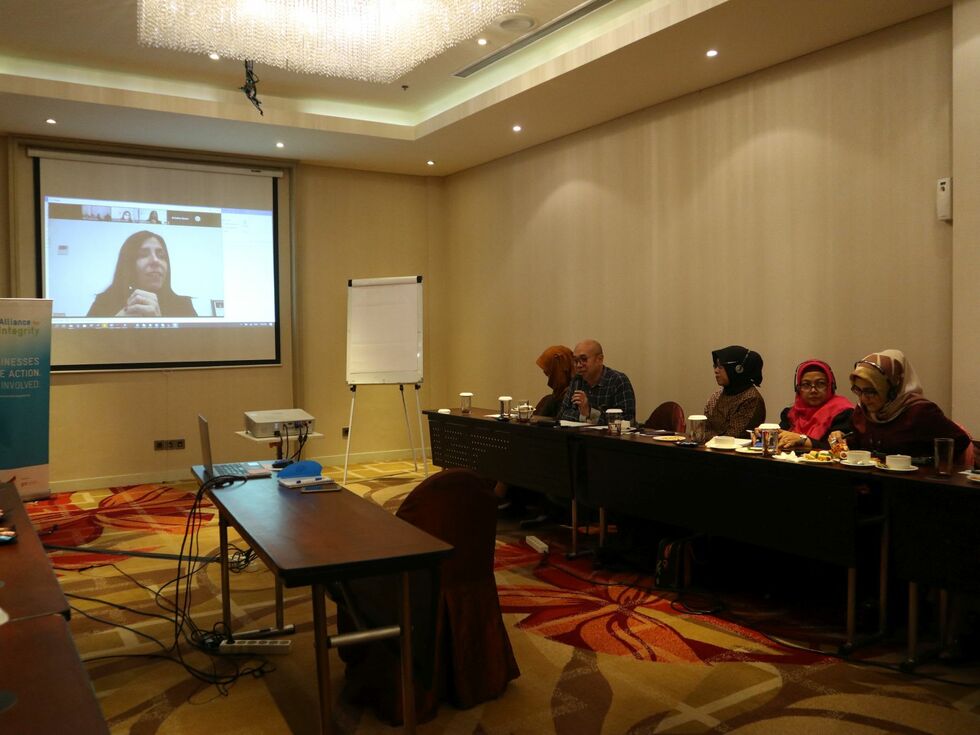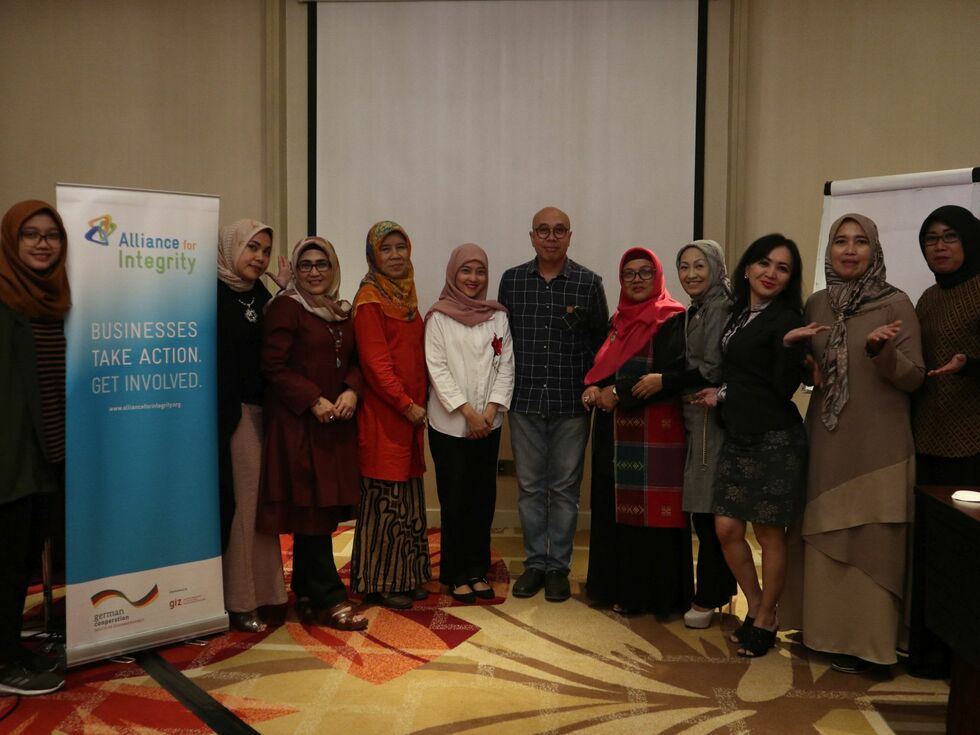 In the last week of August, an online exchange between the Alliance for Integrity Women Entrepreneurs and Professionals Working Group West Java (Indonesia) and compliance experts from Argentina took place. The meeting aimed to discuss collective action examples in the business environment of both countries. Also, representatives of the Anti-Corruption in Private Sector Task Force of Corruption Eradication Commission of Indonesia (KPK) joined the discussion. 
The key topic of the meeting was presented by Dalma Parisi, Lead Compliance Officer for South America w/o Brazil at Siemens, trainer of the Alliance for Integrity in Latin America and member of Women in Compliance Argentina (WiC). Parisi explained how to build up a successful collective action sharing best practice examples from Argentina and other countries. Moreover, she elaborated that stakeholders need to first build trust and have the same level of understanding in terms of corruption risks and corruption prevention measures. 
She underlined the importance of collective actions that include all relevant actors from the private sector, the public sector and civil society in order to promote business integrity in a convincing way. She further introduced the concept of Integrity Pacts developed by the non-governmental organisation Transparency International. The Integrity Pacts are intended to guarantee transparency in the order-awarding process and to rule out bribery in the awarding of public-sector contracts.
After the presentation the participants from Indonesia shared outstanding questions and expressed their interest to implement a collective action approach. Besides, KPK requested another meeting between the Research, Development and Gratification Division of their institution and Dalma Parisi to learn more from the experience of Siemens in Latin America.
Authors: Faiza Hasan and Carolina Echevarria