Building Women Entrepreneurs Capacity in West Java through Anti-Corruption Training
10.03.2020
West Java, Indonesia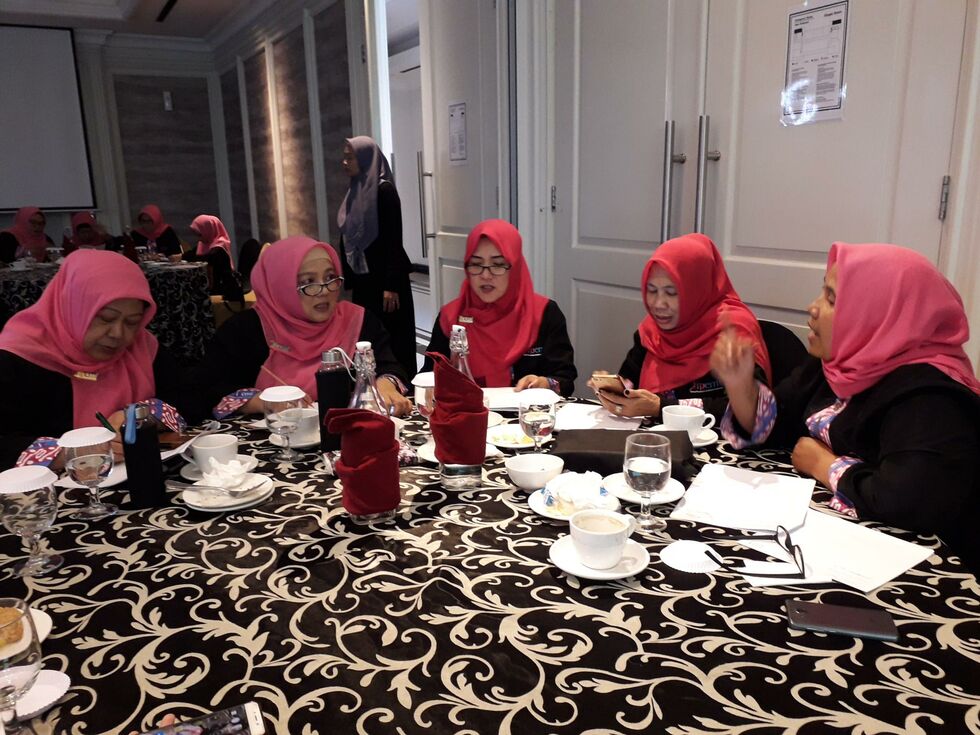 In the framework of the International Women's Day, the Alliance for Integrity in collaboration with the Indonesia Muslimah Business Association (IPEMI), organised an anti-corruption business training for female entrepreneurs that are part of IPEMI. The training was conducted by Ranny Fathia, Compliance Associate of PT. Siemens Indonesia, who shared practical tips on how to deal with unofficial requests from relevant stakeholders. She further introduced the participants to the six-steps model of the UN Global Compact Network that explains how to eliminate corruption in their companies.
As first step, it is crucial to develop and implement a written document, such as a code of conduct or code of ethic, that serves as guideline for employees. The female entrepreneurs understood that the tone from the top is an important element to ensure the success of a compliance system. They were further trained on how to turn compliance risks into chances and new business opportunities.
After the lesson on internal steps, Ranny Fathia raised awareness among the businesswomen that collective action is the key to successfully fight corruption. It is essential to work hand in hand with other business leaders and to say clearly no to bribery, including petty cash bribery such as facilitation money. Mrs. Fathia shared her personal experience with corruption cases and re-emphasised the importance of building alliances with like-minded institutions to prevent and reject corruption.
Concluding the training, the participants were introduced to the West Java Regional Advocacy Committee. This open exchange platform serves as a forum bringing together actors from the private and public sector to discuss and work on solutions that will facilitate doing business in West Java.
Author: Faiza Hasan