Business representatives build capacity in integrity and corruption prevention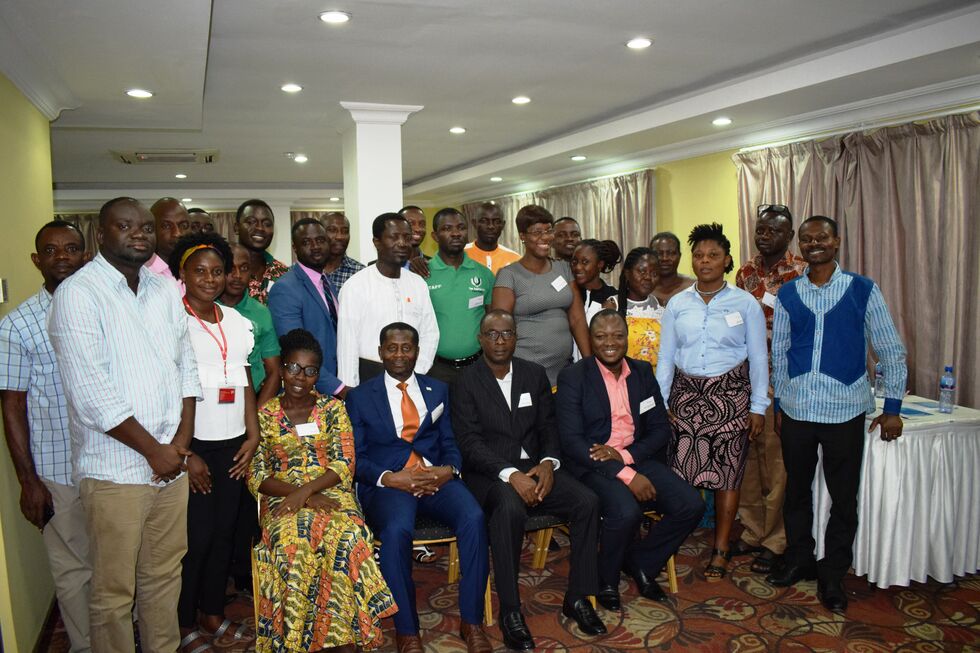 Business representatives have been introduced to corruption prevention and compliance in Kumasi, Ghana at the Compliance Training for Businesses, which is a key component of the Alliance for Integrity's capacity-building programme.
21 participants who were mainly from travel and tour, financial services and, general trading sectors received hands-on training on internal, external and collectives measures to prevent corruption. They also took part in corruption risk assessment processes as part of the training.

The participants are expected to be change agents in their respective organisations, using the knowledge acquired in the training to develop new compliance management systems or update existing ones, whilst taking advantage of the Alliance for Integrity's online support desk and corruption prevention tools such as the No eXcuses Pocket Guide and Podcast/Vodcast on Understanding Corruption and Corruption Prevention.

The training was conducted by Frank Owusu-Ansah of Damco Logistics and Patrick Kwadzie of Kenycorb. Raymond Ahiadorme, Network Manager Ghana at the Alliance for Integrity, briefed participants on the activities of the Alliance for Integrity and also presented TheIntegrityApp to them as digital self-assessment tool they could use to support their organisations' corruption-prevention efforts in pursuit of integrity and competitiveness.

The participants will be engaged with six months after the training to assess progress made in putting the lessons learned at the training into practice.