#COSP8: Special Event on Digitalisation as Game Changer for Business Integrity
16.12.2019
Abu Dhabi, United Arab Emirates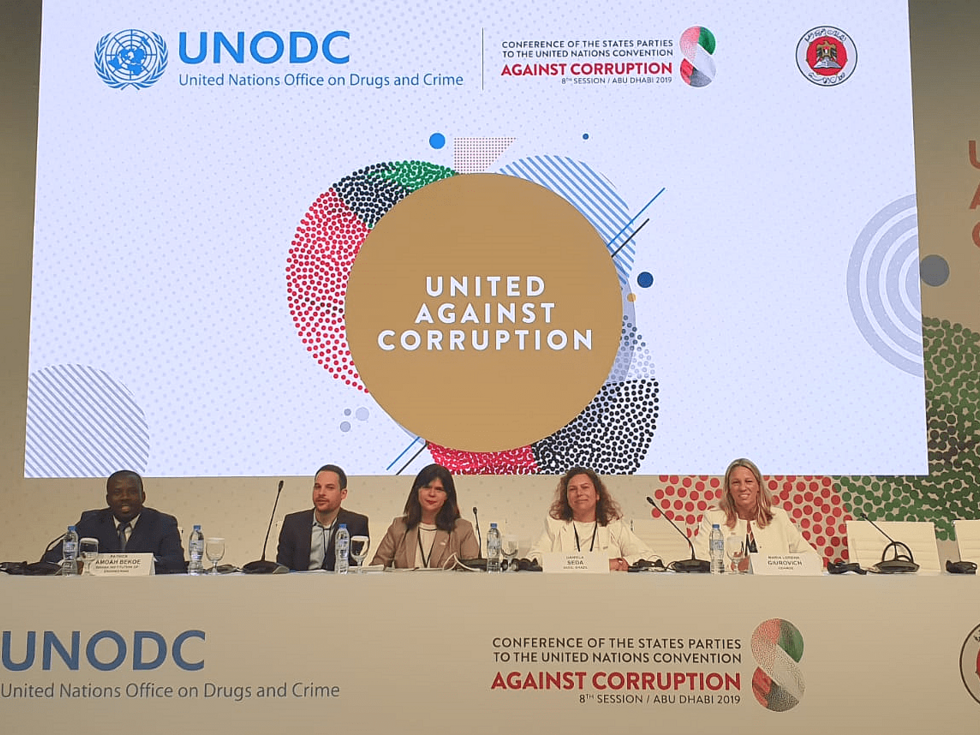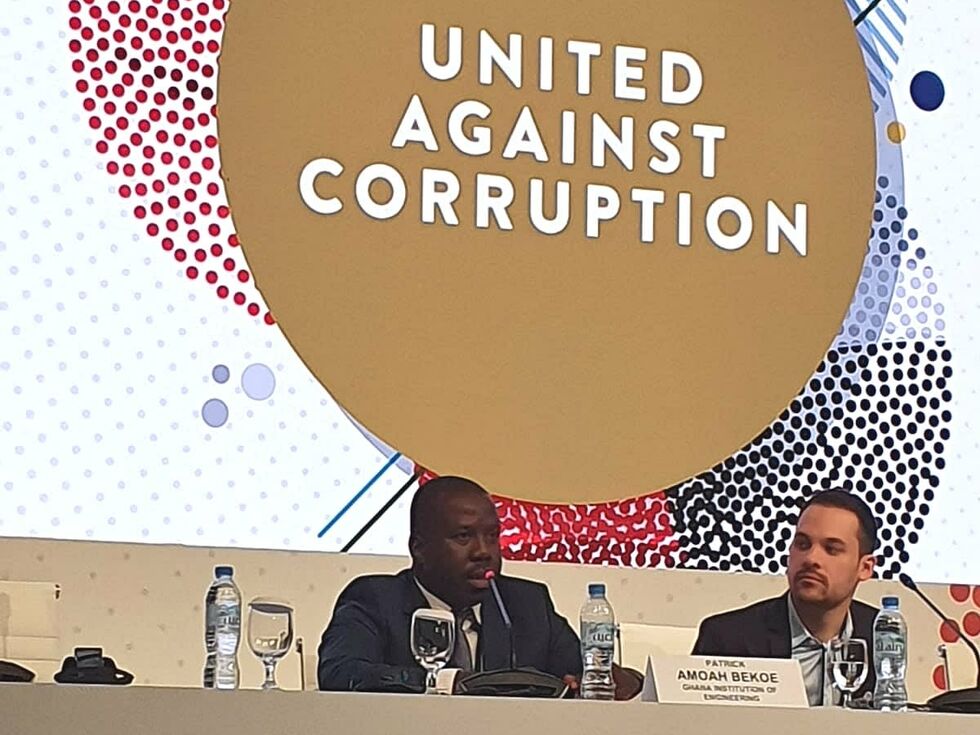 The Alliance for Integrity organised a special event on the topic "Digitalisation as a Game Changer to Strengthen Business Integrity in SMEs" at the 8th Session of the Conference of the States Parties (COSP) to the United Nations Convention against Corruption (UNCAC).

Small and medium-sized enterprises (SMEs) play an important role in most economies, especially in developing and emerging markets. Mitigating corruption risks in businesses is a difficult task and there is no one-size-fits-all solution. This is especially true for SMEs that face challenges such as limited personnel and financial resources for compliance. Digital tools can provide a potential solution for this conundrum.

The special event presented good practice examples from Argentina, Brazil and Ghana that show how digital solutions can support efforts in the area of business integrity. In Brazil, the "Integrity Journey" links up business targets of SMEs such as becoming a supplier of a large company or participating in a public tender with the effective implementation of a compliance programme. The Integrity Journey includes 10 steps that mix in-person and digital components in areas such as credibly communicating a tone from the top,

conducting risk assessments and designing internal guidelines. In Argentina, the "Integrity Passport" was piloted to improve the follow-up and effectiveness of compliance trainings for SMEs. Digital tools featured in the programme include webinars, self-assessments through TheIntegrityApp and mentoring sessions with experienced compliance officers.
In contrast, the approach presented from Ghana focuses on creating behavioural change at the individual level. The Ghana Institute of Engineering and the Alliance for Integrity are developing a scenario-based learning or serious game that engineers will have to pass to get certification. The scenario-based learning makes use of gamification to raise awareness and to teach ethics and integrity to engineers.
The speakers of this session included Maria Lorena Giurovich, Ethics and Integrity Manager at CEAMSE, Argentina, Daniela Seda, Executive Director at 3Geo Consulting, Brazil and Ing. Dr. Patrick Amoah Bekoe, National Councillor and Chairman for Education and Training at the Ghana Institution of Engineering.